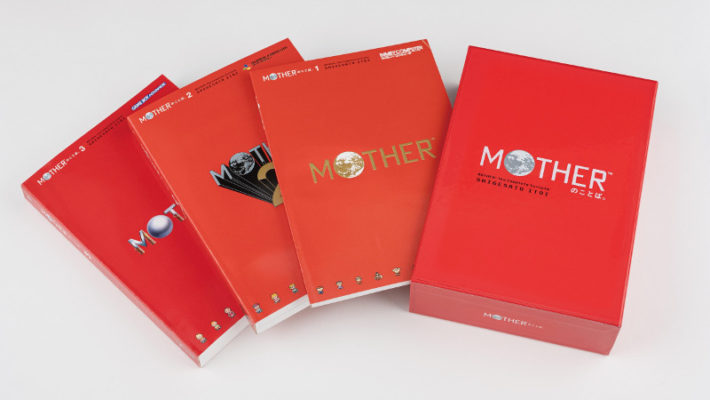 Mother: The Complete Scripts Going On Sale In Japan This Christmas
Mother: The Complete Scripts Going On Sale In Japan This Christmas
Earlier this year, Hobonichi revealed a slew of wonderful Mother (i.e. Earthbound) series merchandise for Japan – which also includes books containing the complete scripts of all three games. Well, the company has finally lifted the lid on this product, and it's definitely something hardcore Mother fans may want to keep an eye on!
As detailed on a new website, Mother: The Complete Scripts will be launching on 25 December 2020 at Japan's bookstores for 8,888 yen each. Aside from just containing countless paragraphs of dialogue from Mother, Mother 2, and Mother 3, the books will also contain the gorgeous sprite work of in-game locations such as Onett and Magicant!
Here's an official trailer detailing the contents of the beautiful set below:
Sadly, it looks like this beautiful book set will remain exclusively written in Japanese for now. If you wish to grab it for your shelf however, Hobonichi will be offering sales of the set (with overseas shipping options) via its online store from 14 December 2020 onwards – so it might be worth waiting there for a chance to obtain it!