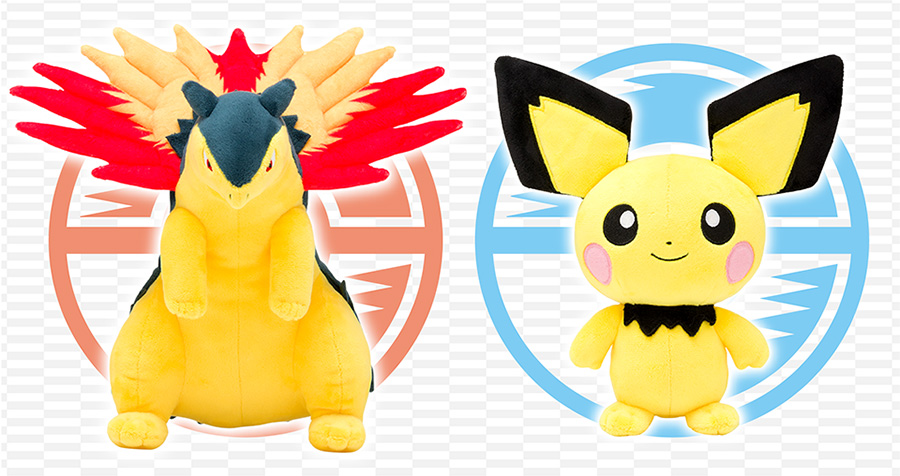 New Typlosion and Pichu Plush To Hit Pokemon Center Shelves
New Typlosion and Pichu Plush To Hit Pokemon Center Shelves
UPDATE: Buy them here.
A new Typlosion and Pichu Plush will be hitting the Pokemon Center shelves next year on 20 January 2018. The plushies based on the two Gen-2 Pokemon will come plain and not be dressed for any occasion. It will join the ranks of other Pokemon plushies currently being sold in the Pokemon Center.
The product will also be available for preorder on Amazon Japan on the same day and ship only a week later on 27 January 2018. We will keep you updated when the date is closer.