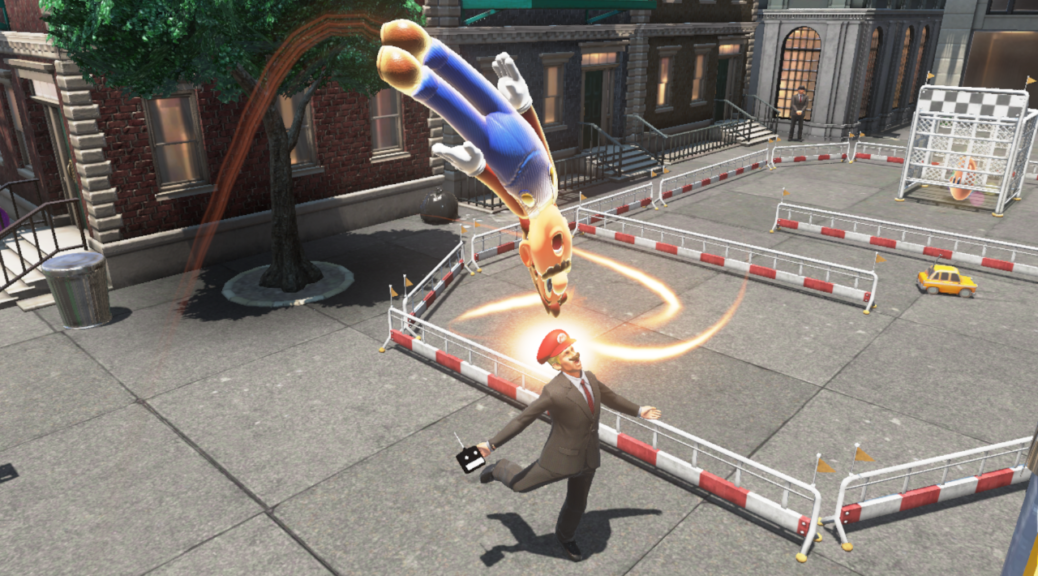 Nintendo Explains Why New Donk City Looks Realistic In Super Mario Odyssey
Nintendo Explains Why New Donk City Looks Realistic In Super Mario Odyssey
One question that many people have been asking Nintendo is the realistic approach they have taken with Super Mario Odyssey's New Dork City, inhabited by humans taller than Mario and structures that resemble the real world.
Super Mario Odyssey director Kenta Motokura has came out with an answer that may surprise you. Check out his response to that question below.
I thought that we needed a scale that was easy to understand. Users will wonder how high Mario can jump and how far he can fall. We thought that it would be easier for users to understand and relate to the world in which they actually live. Mario is a strong enough character that he fits in just fine in a realistic environment.
Surely you've never thought of that, huh? Neither did I!
Super Mario Odyssey launches October 27, 2017 on Nintendo Switch.