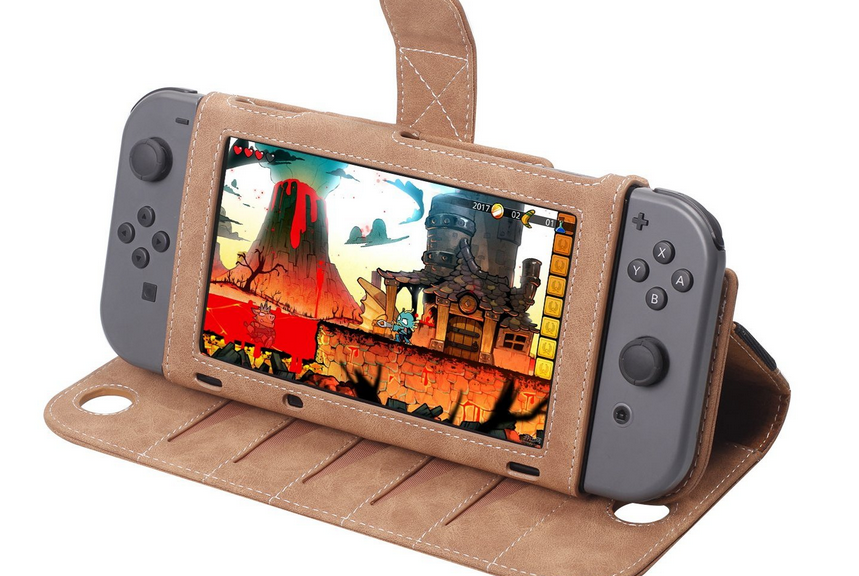 This Nintendo Switch Flip Leather Case Doubles As A Wallet
This Nintendo Switch Flip Leather Case Doubles As A Wallet
Chinese accessory maker OBOR has created a Nintendo Switch carrying case we've never seen before, and it looks pretty neat.
The carrying case is called the Nintendo Switch Portable Flip Leather Case, which looks more like a long leather wallet than anything else. Here's how it looks like when closed: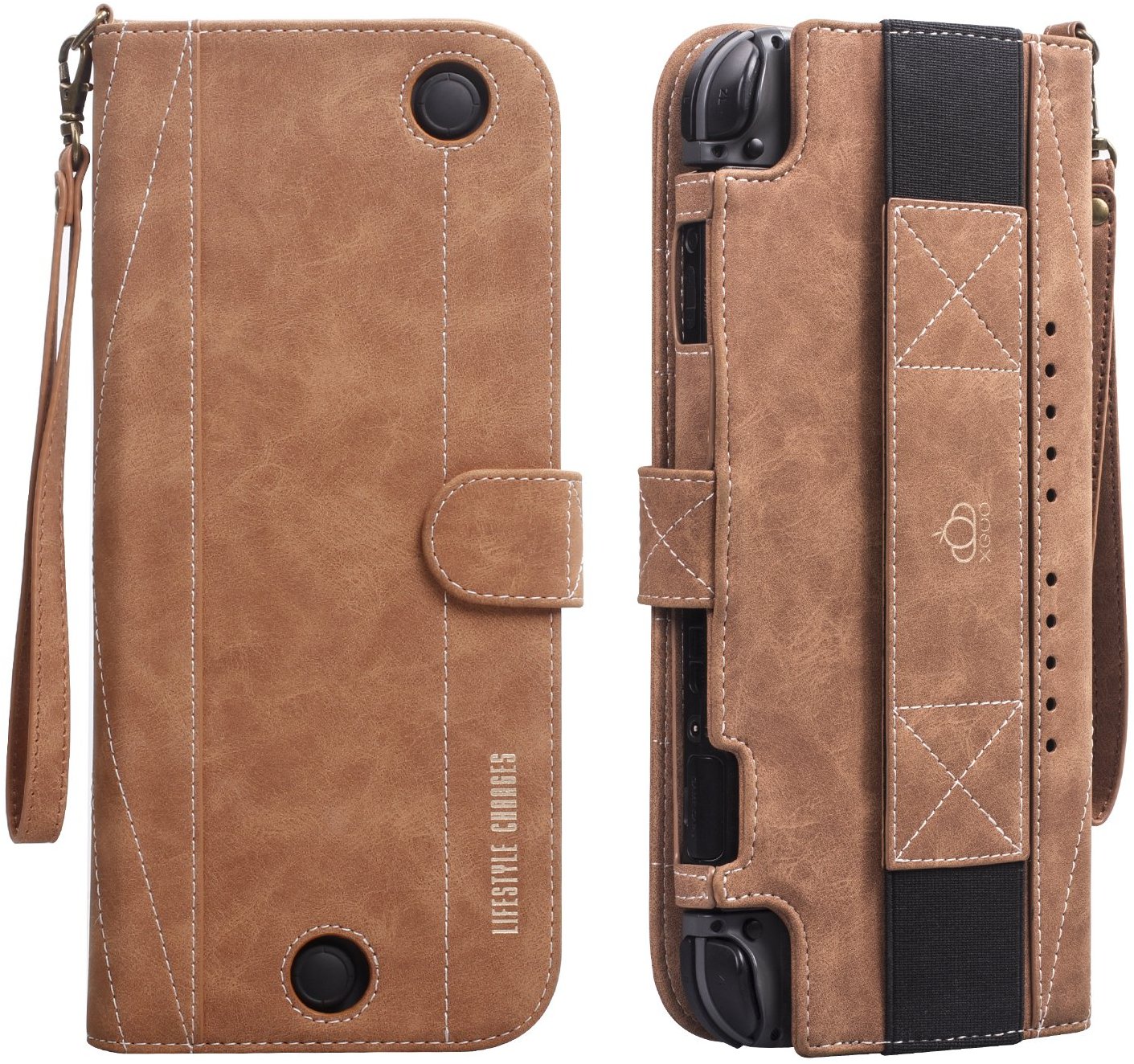 Here's how it looks like when opened up. The top section houses the Nintendo Switch Console, and there's space for users to easily attach and remove the Joy-Con. A magnetic strip ensures the contents of the wallet are securely stored. There's also space for players to keep their Switch Game Carts, credit cards, notes, and coins, making the case double as a wallet!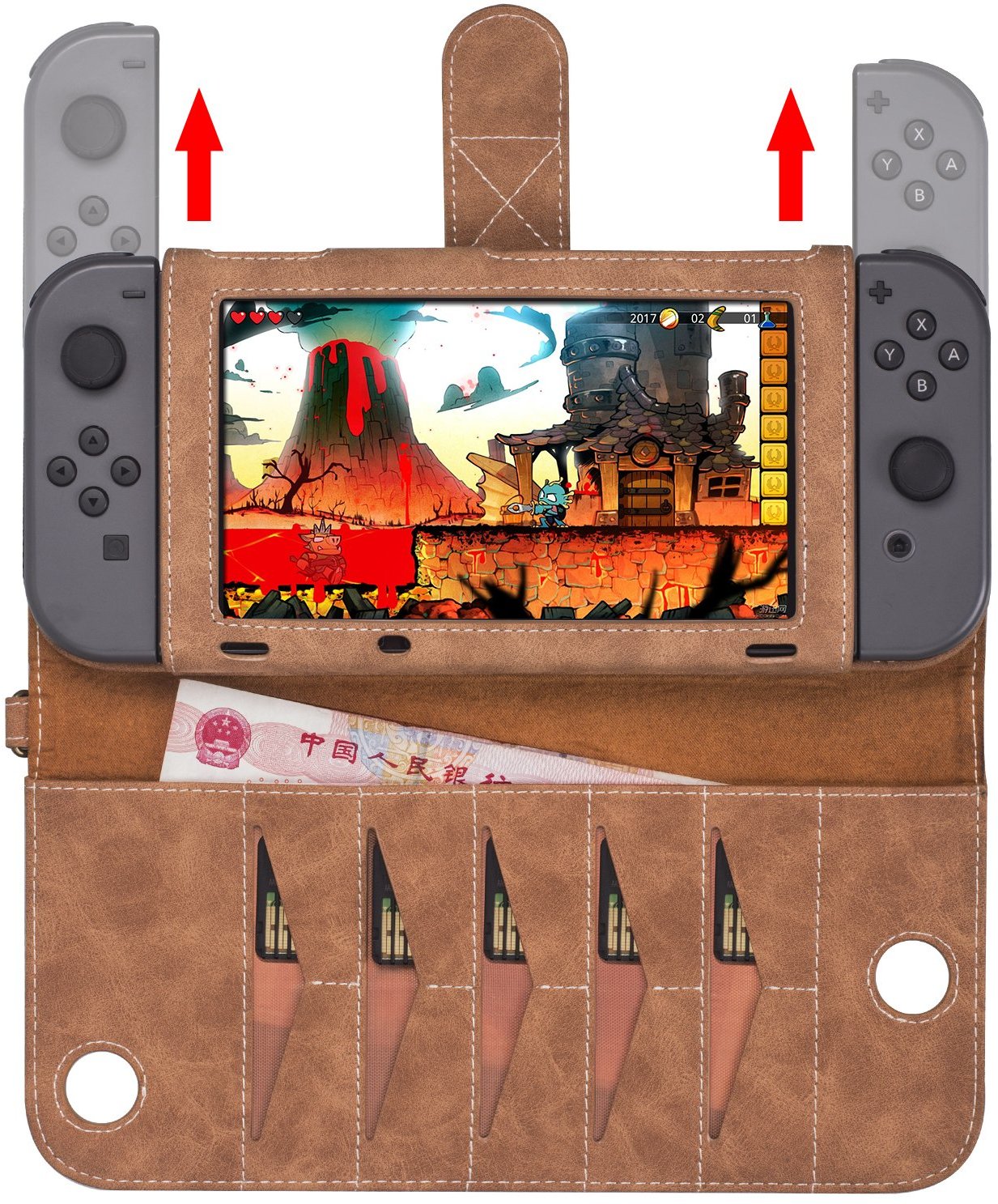 Playing in Tabeletop Mode? You don't have to pop your Switch's flimsy kickstand out as the leather case doubles as a stand for your Switch.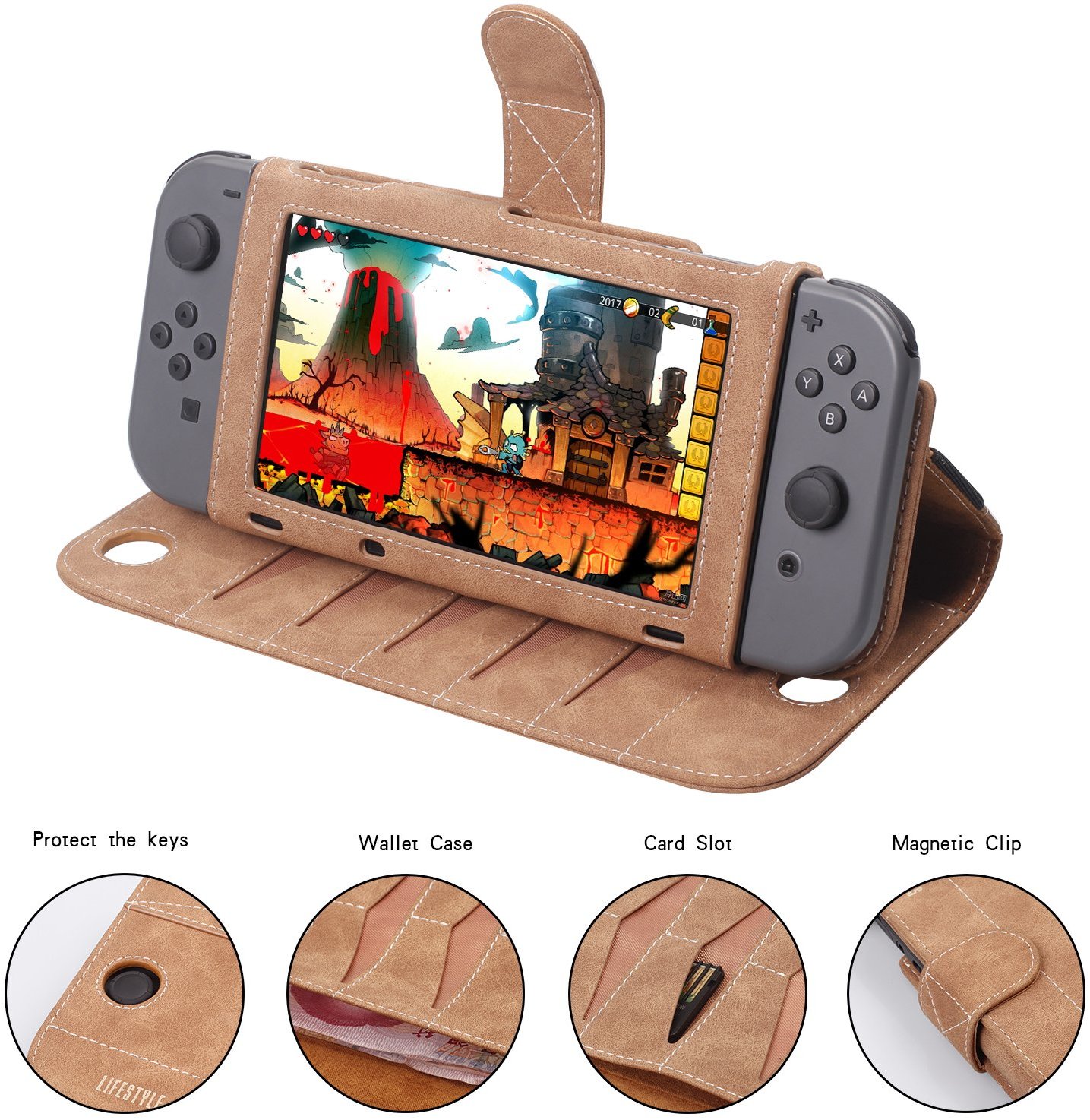 Here's one way of carrying the leather case around. You can keep it in your bag or backpack, too.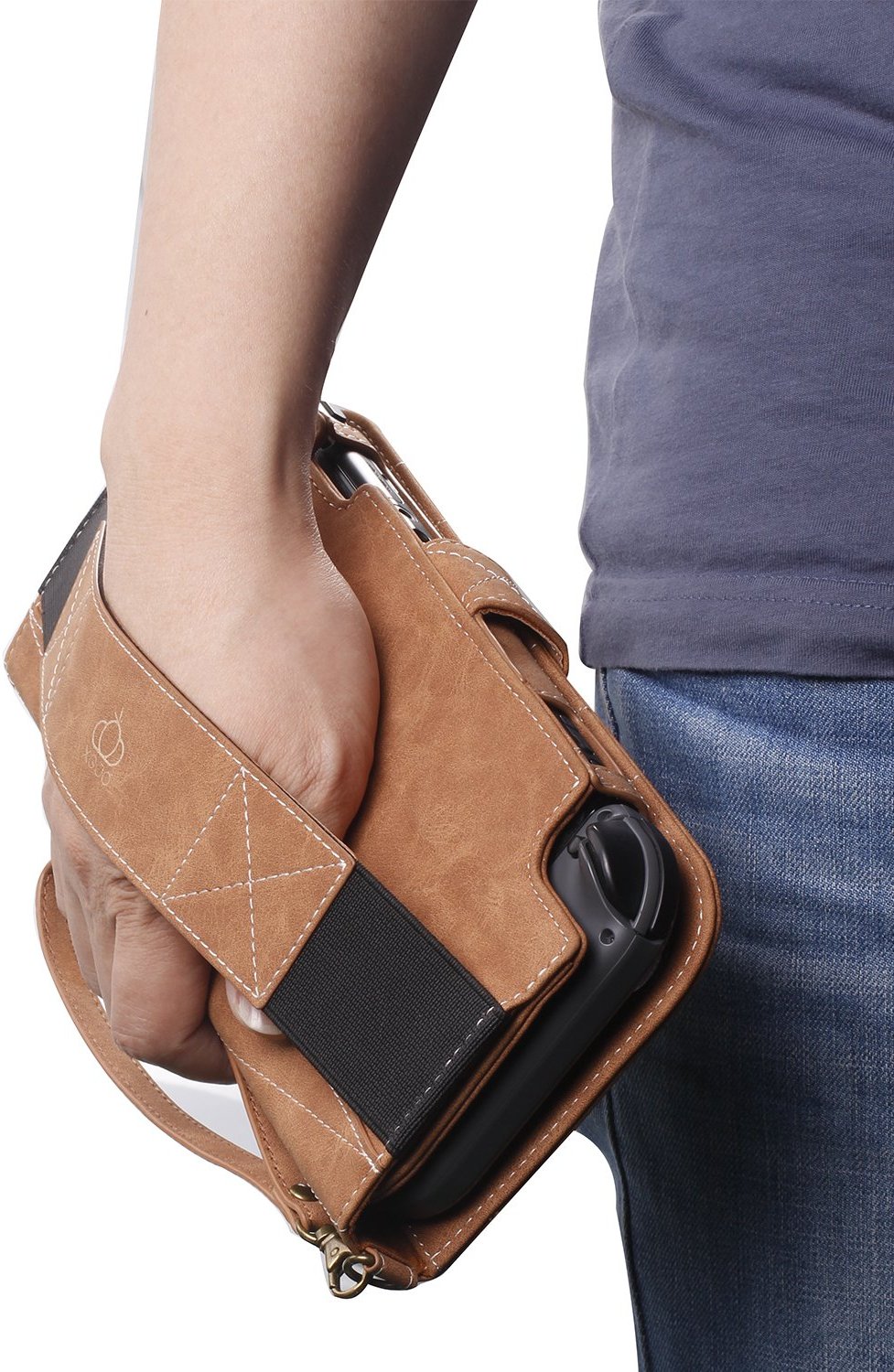 The leather carrying case is also available in black.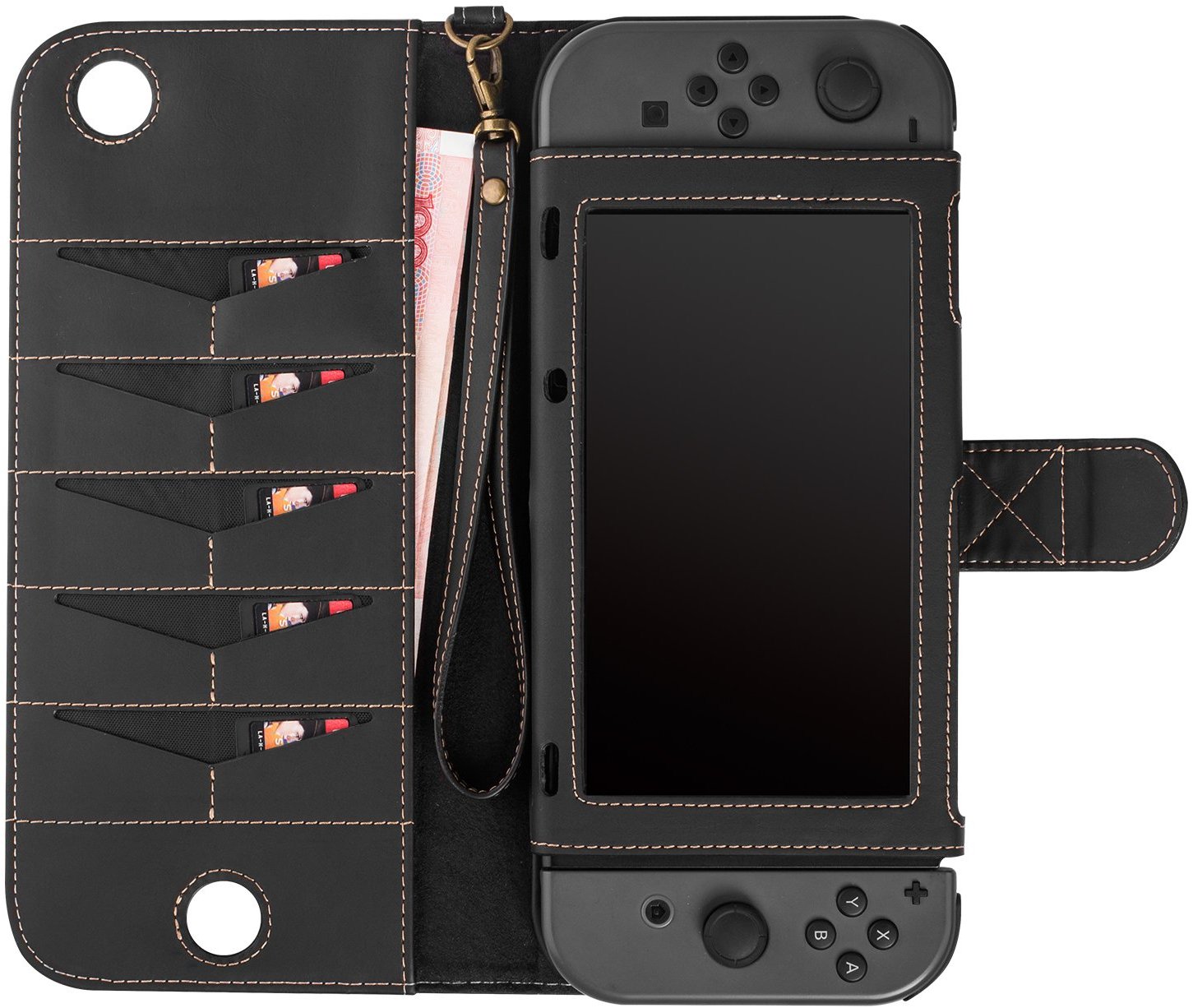 Purchase your OBOR Nintendo Switch Flip Leather Case (Brown/Black) from Amazon US.