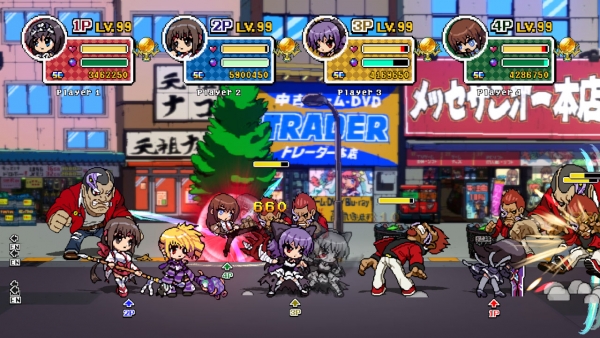 Phantom Breaker: Battle Grounds Overdrive Announced For Switch
Phantom Breaker: Battle Grounds Overdrive Announced For Switch
Beat 'em up side scrolling game Phantom Breaker: Battle Grounds Overdrive will be making its way to Nintendo Switch very soon.
The game will be available on the Nintendo eShop worldwide starting December 7, 2017. It will cost 1000 yen in Japan, so the game should cost around USD10 in the states. Languages supported include Japanese, English, French, Italian, Spanish, German, Simplified Chinese, and Russian. Voice overs are only done in Japanese.
On Switch, Phantom Breaker will feature every single DLC released on other platforms. At launch, a four player local co-op mode and Battle Grounds mode will be playable, and online multiplayer will be added in a future update in early 2018.
Visit the official site here.