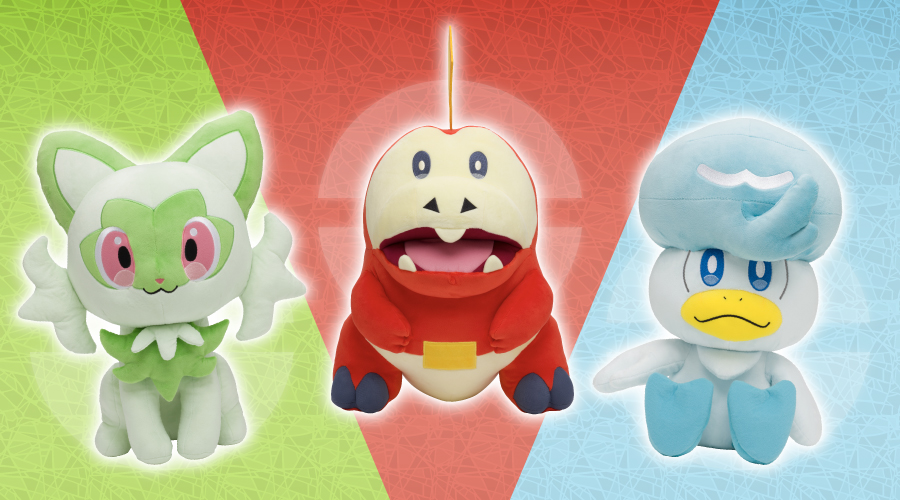 Pokemon Center Japan Announces Official Lifesize Plushies For Sprigatito, Fuecoco, And Quaxly
Pokemon Center Japan Announces Official Lifesize Plushies For Sprigatito, Fuecoco, And Quaxly
Fans of the three new starter Pokemon from Pokemon Scarlet/Violet will soon get the opportunity to own them as lifesize companions!
The Pokemon Company has revealed that it will be releasing official lifesize plushies for Sprigatito, Fuecoco, And Quaxly. Fans will be able to grab them at Pokemon Center stores within Japan from 18 November 2022 onward.
International fans should also be able to order these plushies from Amazon Japan a few days after release. In the meantime, check out some teaser images below!
Sprigatito Lifesize Plushie 5,500 yen
Fuecoco Lifesize Plushie  5,500 yen
Quaxly Lifesize Plushie 5,500 yen