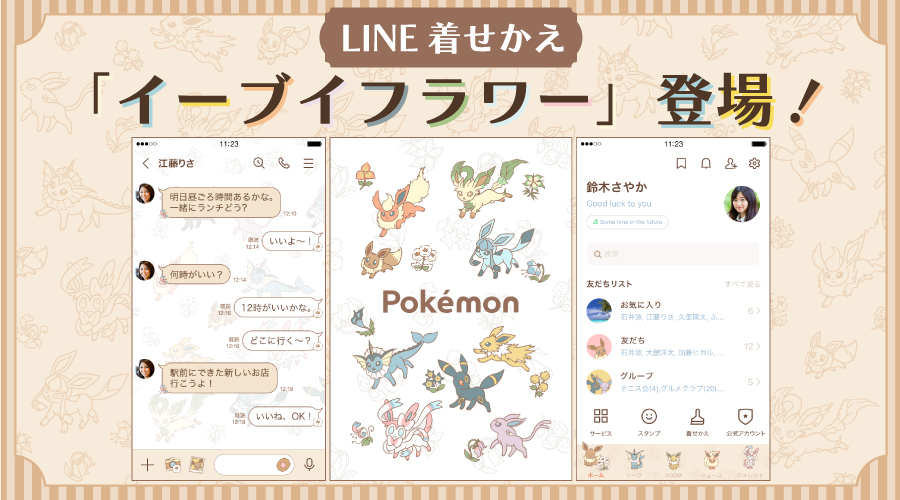 Pokemon Eevee Flowers LINE Theme Now Available
Pokemon Eevee Flowers LINE Theme Now Available
LINE users will now be able to give the messaging app a flowery makeover, with some adorable Pokemon designs!
The Pokemon Company has released a new LINE theme titled "Pokemon Eevee Flowers" which is now available for purchase at $2.99 USD over here. Using the theme will add a lovely background featuring Eevee's various evolutions, along with adorable icons throughout the app!
Here's a preview below:
What do you think? Feel free to share below!