Pokemon Figure Clip 2 Coming To Japan
Pokemon Figure Clip 2 Coming To Japan
Bandai has announced a new capsule machine toy line called Pokemon Figure Clip 2 in Japan.
Pokemon Figure Clip 2 features members of the Eevee evolution family as figurines that could double as paper clips. Collectible figure clips include Eevee, Vaporeon, Flareon, Jolteon, Espeon, Umbreon, Leafeon, Glaceon, and Sylveon: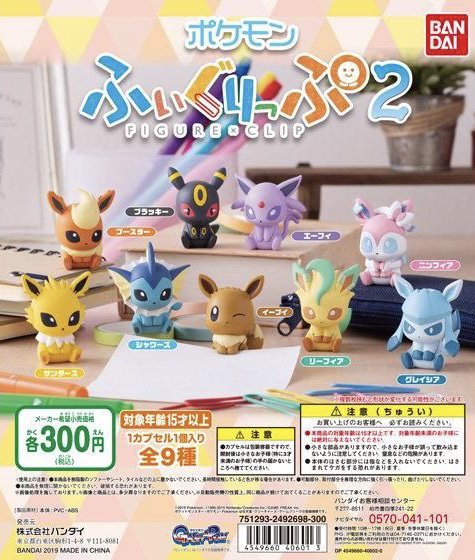 These figure clips could be purchased at capsule machines across Japan later this year for 300 yen per try.