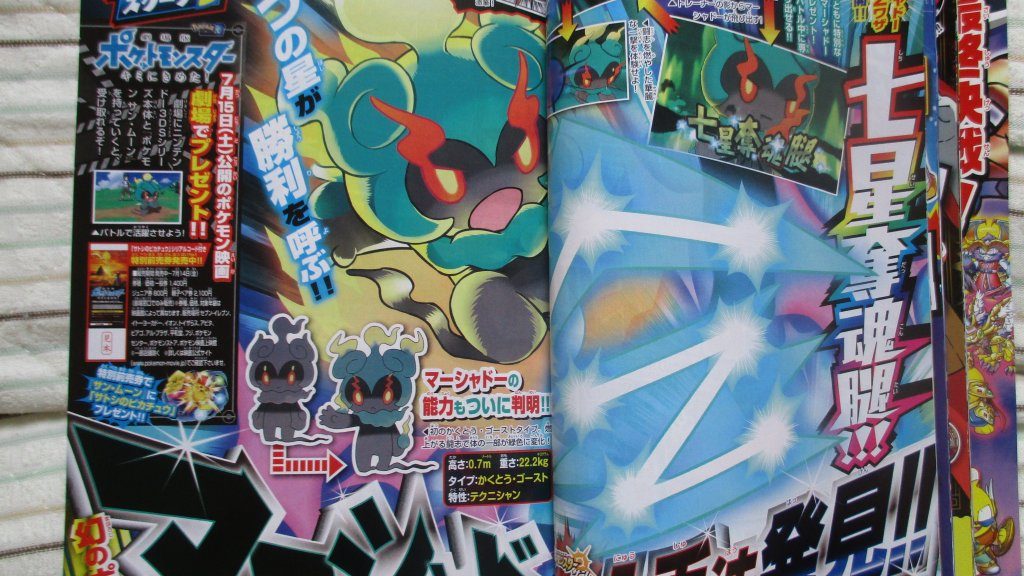 Pokemon: Marshadow distribution begins on July 15 in Japan
Pokemon: Marshadow distribution begins on July 15 in Japan
The latest CoroCoro scans are in, confirming some details on Marshadow and Ho-Oh's Pokemon Sun/Moon event distributions in Japan.
Marshadow will be distributed starting from July 15, 2017, the same day Pokemon The Movie: I Choose You! debuts in Japanese cinemas. Artwork of Marshadow using special moves and its Z-Move, Soul-Stealing 7-Star Strike, can be found below.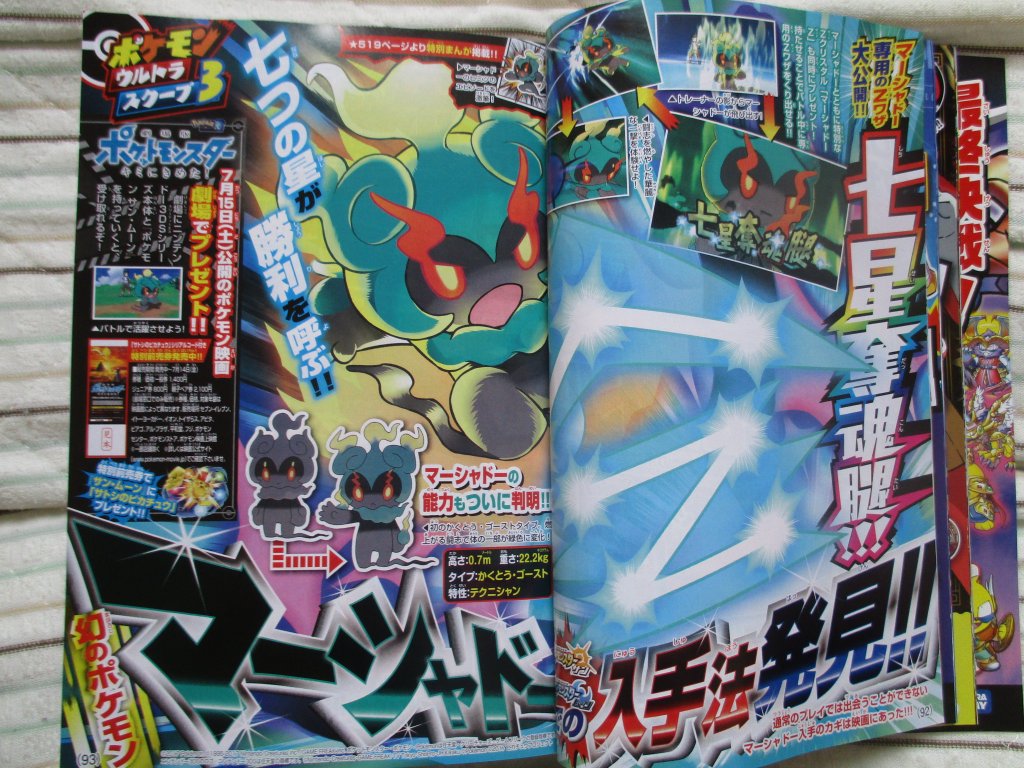 The upcoming Ho-Oh event distribution has also been reconfirmed. It will be available as a serial code in the next issue of CoroCoro.