Pokemon Scarlet/Violet Steelbook Early Purchase Bonus Revealed For Singapore
Pokemon Scarlet/Violet Steelbook Early Purchase Bonus Revealed For Singapore
The Pokemon Company Singapore has announced an early purchase bonus for players who buy Pokemon Scarlet And Violet in the region.
Players who purchase Pokemon Scarlet And Violet in Singapore early will be able to receive a steelbook case for the game. A red steelbook featuring Koraidon for Scarlet, and a purple steelbook featuring Miraidon for Violet. Those who purchase the Double Pack will receive a different steelbook with a golden color that can house both games inside. These are the same steelbook cases being offered in other countries, and will be available on a first-come first-serve basis.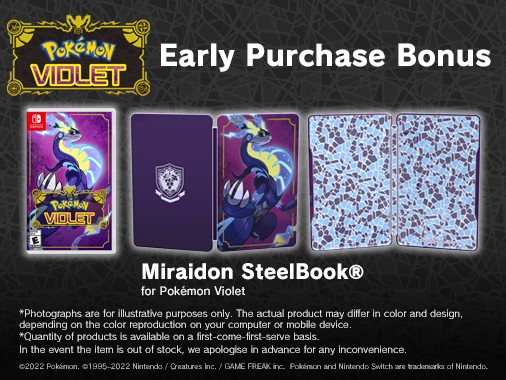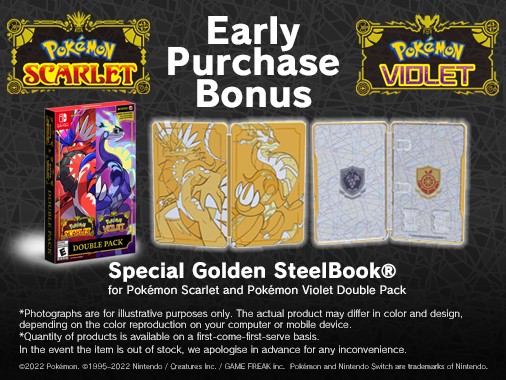 What do you think? Let us know in the comments.