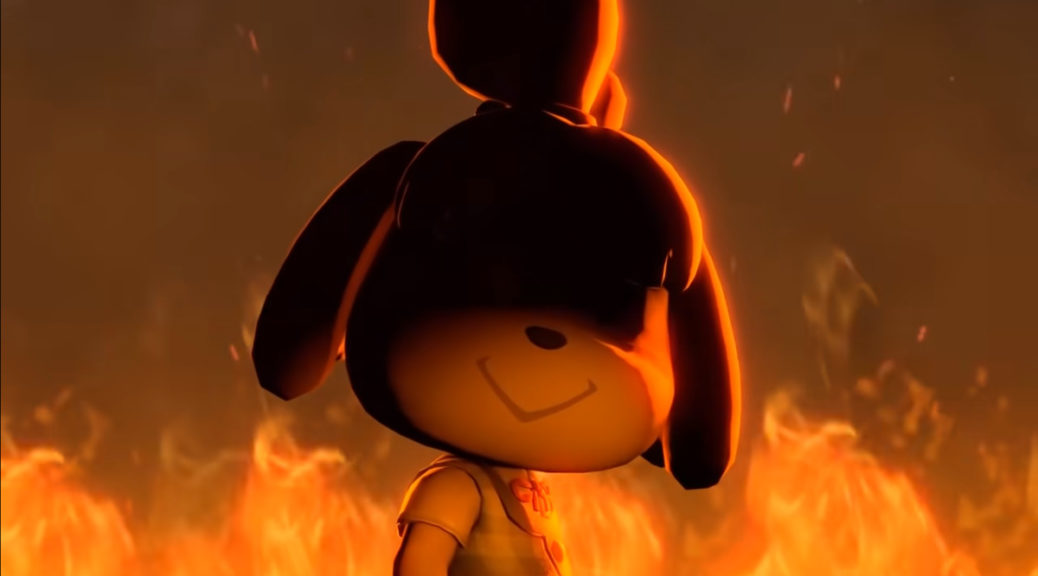 Random: This Fan Parody Reimagines Sephiroth's Super Smash Bros. Victory Screen With Isabelle
Random: This Fan Parody Reimagines Sephiroth's Super Smash Bros. Victory Screen With Isabelle
Ever since the explosion of various Animal Crossing and DOOM crossover memes in 2020, fans have been messing around with numerous depictions of Isabelle's hidden penchant for violence. While the Doom Slayer and Isabelle have yet to officially cross paths, the recent addition of Sephiroth to Super Smash Bros. Ultimate has spurred one fan to explore Isabelle's scarier side yet again!
As you can see below, a 3D animator by the name of Sourcy recently shared their recreation of Sephiroth's unique Super Smash Bros. victory screen – where he walks off into a flaming background. In Sephiroth's place, however, is none other than Isabelle with a dark and frightening glare instead!
Here's the original Sephiroth victory screen, for comparison:
All in all, it looks like the deluge of menacing Isabelle memes is far from over! We'll just have to wait and see what other macabre franchises fans decide to mix up the lovable secretary with in the future.