Scorbunny Plush Has Already Been Made
Scorbunny Plush Has Already Been Made
Wasting no time, a fan has already created a plush of one of the newest Pokemon starters.
Loving the new starters!!!
couldn't help it and so, im going make all 3 into plushies!
spend my whole #PokemonDay working on fire bunny!

This boy is up for adoption, check out the link to find more info 🙂

who you will pick?#pokemon #Scorbunny https://t.co/S6oYUqtzJW pic.twitter.com/0QKfs2JneV

— le Chikapaw! (@Piquipauparro) February 28, 2019
Twitter user and Devianartist Piquipauparro has shared their latest creation and its an adorable Scorbunny plush.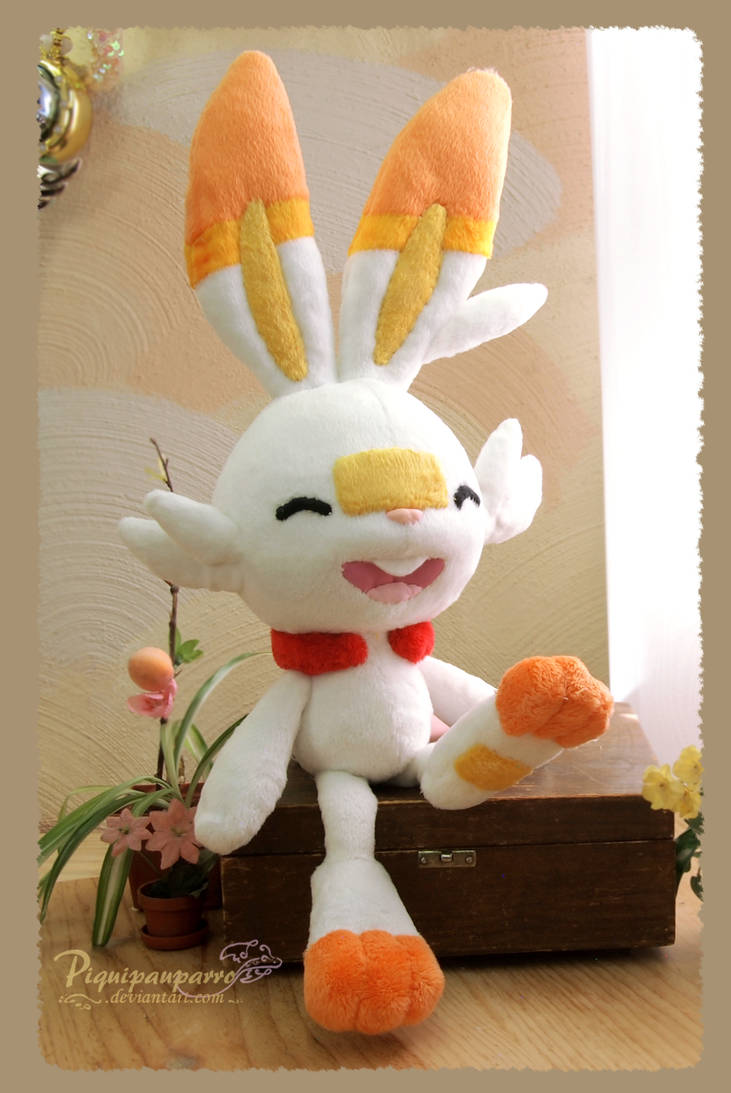 This bunny is 18″ tall standing (ears included)  and the legs and arms are floppy.
The plush is currently up for sale on Ebay with a starting bid of $300.
What do you think about this plush?
Would you like to see Grookey and Sobble made in this style as well?
Let us know in the comments.