SEGA Thanks Player For Reporting They Could See Panties In Hatsune Miku: Project DIVA Mega Mix Switch
SEGA Thanks Player For Reporting They Could See Panties In Hatsune Miku: Project DIVA Mega Mix Switch
Today we have some very strange news to share with you about Hatsune Miku: Project DIVA Mega Mix.
Apparently, players are able to see panties of various vocaloids in full view in the Nintendo Switch version of Hatsune Miku: Project DIVA Mega Mix. The issue was reported to SEGA in Japan. SEGA customer support thanked them for their report and has mentioned they will remove the panties from plain view in the next version 1.03 update.
Screenshots taken from the Switch version (please note they have been censored):
Here's what SEGA customer support said (translated by NintendoSoup, NintendoSoup must be credited in order to reuse the translation).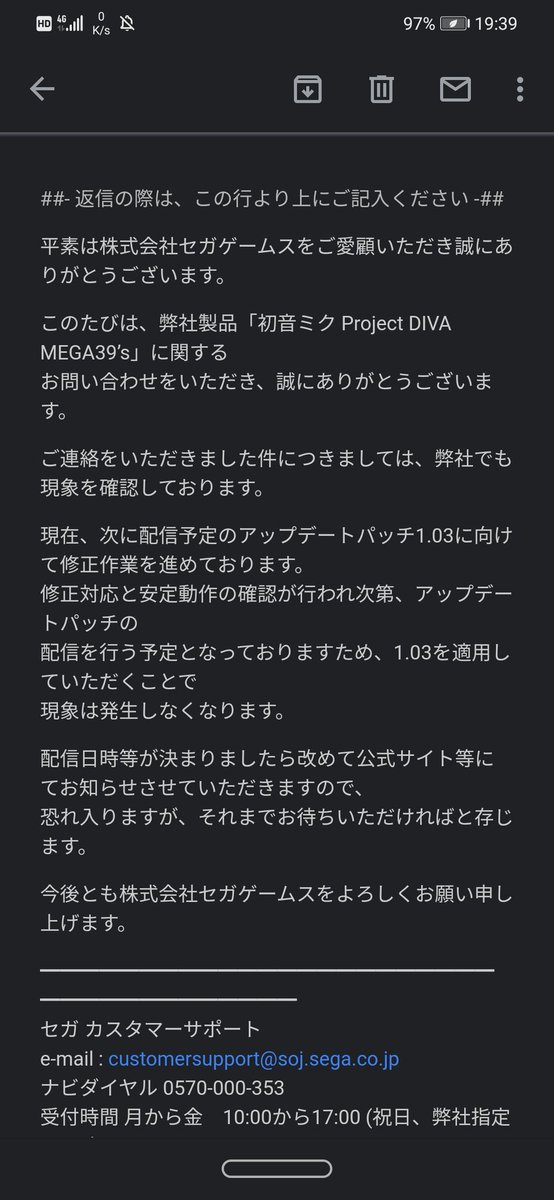 "Thank you for supporting SEGA Games.

Thank you for sending your inquiry to us about Hatsune Miku: Project DIVA Mega Mix.

Our company has been able to confirm the issue you reported to us about the game.

At this time, we are preparing a version 1.03 patch which will fix the issue in question. Once we are able to confirm everything works as expected, we will release the patch. The images will disappear after installing the new patch.

We will announce the release date of the patch on our official website and other channels. Please wait until then."
Here's how the Japanese reacted:
"What a relief!"

"I will DEFINITELY NOT update."

"Argh"
What do you think? Let us know in the comments.
---
[Editor's Note] – there have been reports of folks harassing the user who reported on the game to SEGA. As such, we have opted to remove the user's twitter handle from the post to keep them anonymous from here on out.