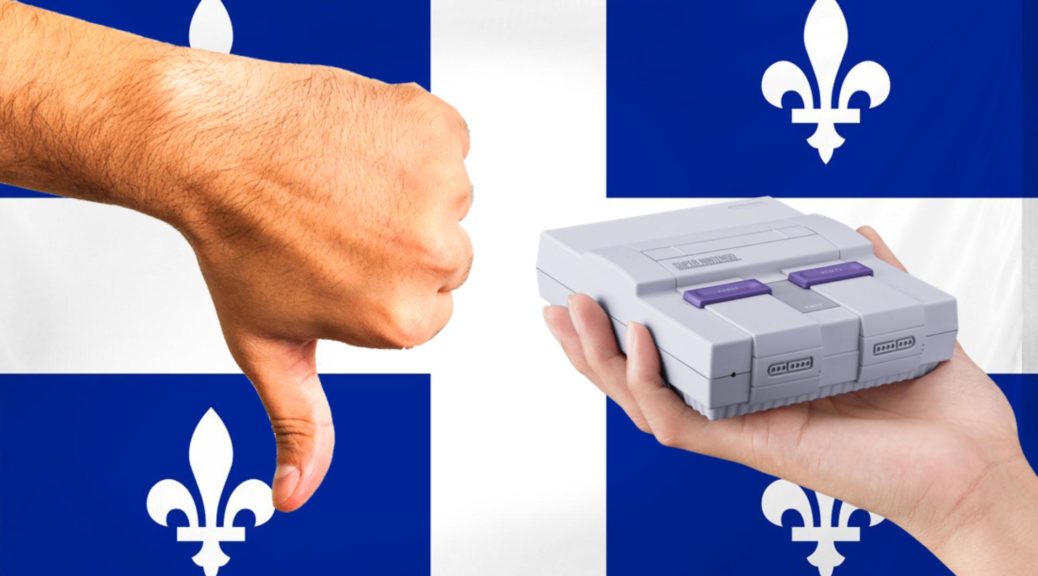 The SNES Classic Edition Won't Be Released In One Part Of Canada
The SNES Classic Edition Won't Be Released In One Part Of Canada
The SNES Classic Edition will be sold across Canada, except for one stubborn province – Quebec.
According to a report by Motherboard, two EB Games employees in the Montreal area who wish to remain anonymous have claimed the SNES Classic will launch in Canada on September 29, except for the province of Quebec.
This was because of the region's extremely stringent language restrictions. A requirement made back in 2009 states all video games sold in Quebec have to be translated into Quebecois French if they are playable in French in other parts of the world.
One employee claims two games on the SNES Classic Edition are available in both English and French but not in Quebecois French, which is the reason why the SNES Classic Edition couldn't be sold in Quebec.
A tweet by RZ Gamers Club adds further credibility to the report, which states Best Buy Canada is unable to ship the SNES Classic Edition orders to QC (Quebec).
#SNES Classic will be live for pre-order at approx. 10am PT. Web only. LTD QTY, no rainchecks. Not available in QChttps://t.co/H4mQFoTN5g

— RZ Gamers Club (@BBYC_GamersClub) August 22, 2017
It certainly sucks that such an antique law is prohibiting the release of the SNES Classic Edition in Quebec. If you're living in Quebec, perhaps taking a drive to Ontario may do the trick.