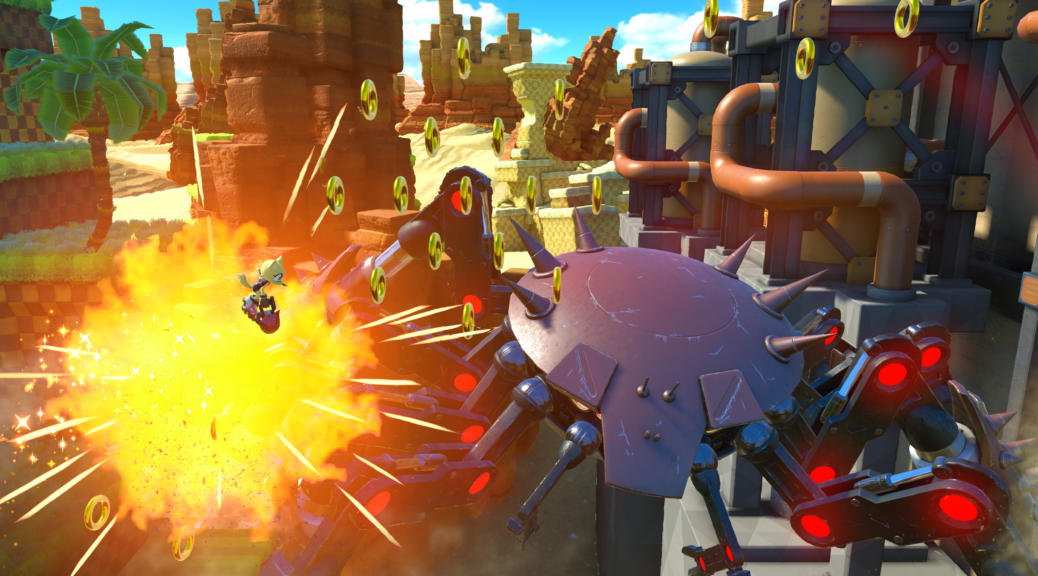 Sonic Forces Takes Up 7GB Of Space On Nintendo Switch
Sonic Forces Takes Up 7GB Of Space On Nintendo Switch
An Amazon Japan product listing for the digital version of Sonic Forces on Nintendo Switch has revealed how much space the game will take up when downloaded.
The game will require 7.024GB of space on Switch. In comparison, the PS4 and Xbox One versions take up 16.12GB of space, which is more than twice the size of the Switch version of the game.
At 7GB, Sonic Forces is around 1GB larger than Super Mario Odyssey, which takes up 5.7GB of space on Nintendo Switch. Perhaps SEGA could pick up a lesson or two from Nintendo's compression technique.
The Japanese digital version of Sonic Forces on Switch can now be pre-ordered here. It releases on November 8, 2017.