Sonic Movie May Have An Obscure Reference To The Sonic Archie Comics
Sonic Movie May Have An Obscure Reference To The Sonic Archie Comics
Recently, a fan on Reddit shared some never before seen set photos from the upcoming Sonic The Hedgehog movie they had found on Scott Patey's website.
Check them out below:
Judging from the first set photo, it appears that Sonic will stay in the main characters attic and he will keep personal items in there such as his boombox which appeared in the first trailer.
But in the corner of the first set photo, fans also spotted that Sonic will also have a red race car themed bed similar to the one featured in the Sonic Archie comic series.
Check out the comic panel from when it was featured: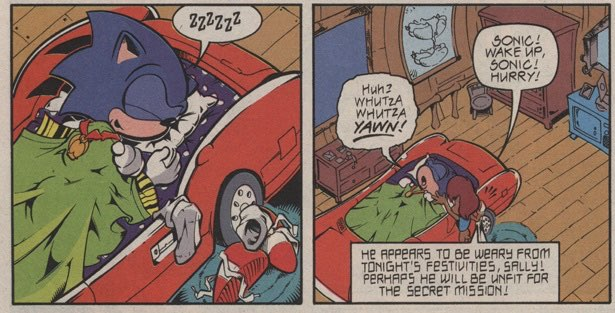 What do you think? Let us know in the comments.