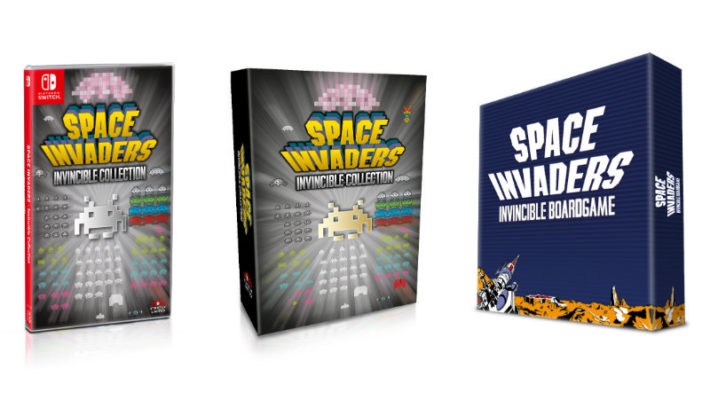 Space Invaders Invincible Collection Physical Edition Announced For The West
Space Invaders Invincible Collection Physical Edition Announced For The West
TAITO and Strictly Limited Games have announced they are bringing the Space Invaders Invincible Collection on Switch to the West.
This western release will consist of three limited physical editions for the Switch, available via Strictly Limited Games' official website. Pre-orders are set to begin on June 28th. The three versions are as follows:
A Basic Edition which just consists of the physical game.
A Collector's Edition which includes the physical game, as well as an arcade book, four acrylic art cards, arcade PCB box, six flyers, four instruction cards, a pin, a soundtrack, and a sheet of stickers.
An Ultra Edition which includes everything from the Collector's Edition, plus an official Space Invaders Board Game
As a reminder, Space Invaders Invincible Collection contains the following games:
Space Invaders (1978, Arcade) – b/w
Space Invaders (1978, Arcade) – colour
Space Invaders Part II (1979, Arcade)
Majestic Twelve: The Space Invaders Part IV (1990, Arcade)
Super Space Invaders '91 (1990, Arcade)
Space Invaders Extreme (2018)
Space Invaders Gigamax 4 SE (2018)
Arkanoid vs. Space Invaders (2017)
Space Invaders DX (1994, Arcade)
Space Cyclone (1980, Arcade)
Lunar Rescue (1979, Arcade)
What do you think? Let us know in the comments.