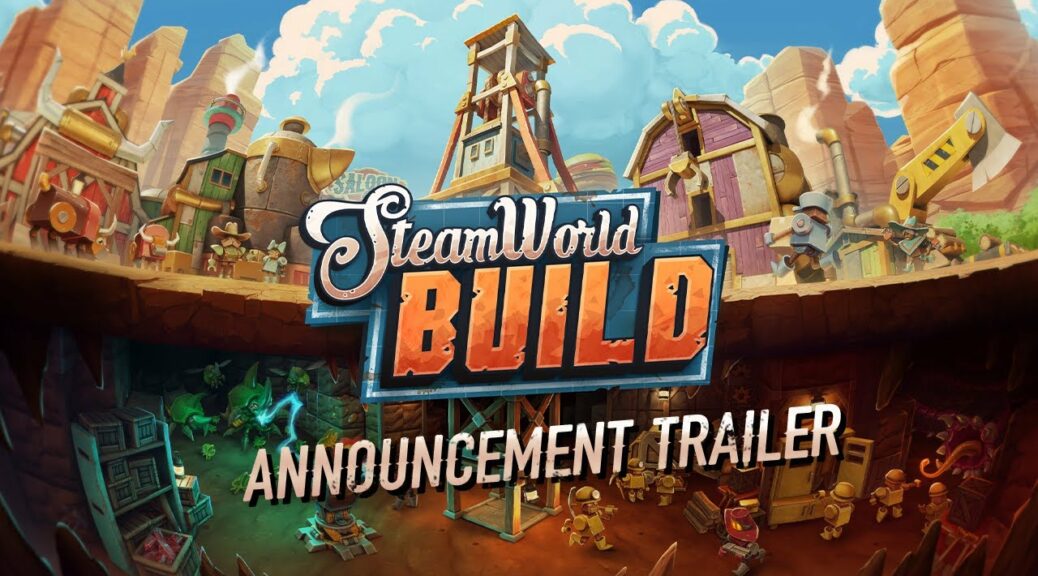 SteamWorld Build Announced For Switch
SteamWorld Build Announced For Switch
Thunderful Games and developer The Station have revealed the next SteamWorld game coming to Switch and other platforms.
The game is called SteamWorld Build, and is a city builder game similar to Sim City, where players manage and develop a mining town populated by steambot citizens. It is planned to release sometime in 2023 for Switch, PC, and other consoles.
Check out the trailer below, along with some additional details:
SteamWorld is back! During the SteamWorld Telegraph: Special Broadcast event live streamed earlier today on Twitch, YouTube and Steam, Thunderful and internal development studio The Station unveiled a brand new entry in the beloved franchise: SteamWorld Build.

As is tradition with the franchise, SteamWorld Build takes a well known genre and gives it a unique twist, delivering a multi-level city-building experience that tasks you with constructing a thriving town above ground, while mining resources and dealing with monsters below. SteamWorld Build will release on PC, PlayStation®5, PlayStation®4, Xbox Series X|S, Xbox One and Nintendo Switch™ later in 2023.

In SteamWorld Build, you are the architect of a SteamWorld mining town. Break ground and raise houses for your steambot citizens, keep them fed and provide some rootin'-tootin' entertainment. You'll also venture into the abandoned mine sitting under your town, rumoured to be filled with ancient tech that holds the key to escaping impending doom. Use the natural resources above ground and the abundant ores buried in the mine to expand your town. Stimulate new residential tiers to join the quest to dig deeper, unearth untold riches and ultimately help them to hightail it off the planet!
What do you think? Let us know in the comments.