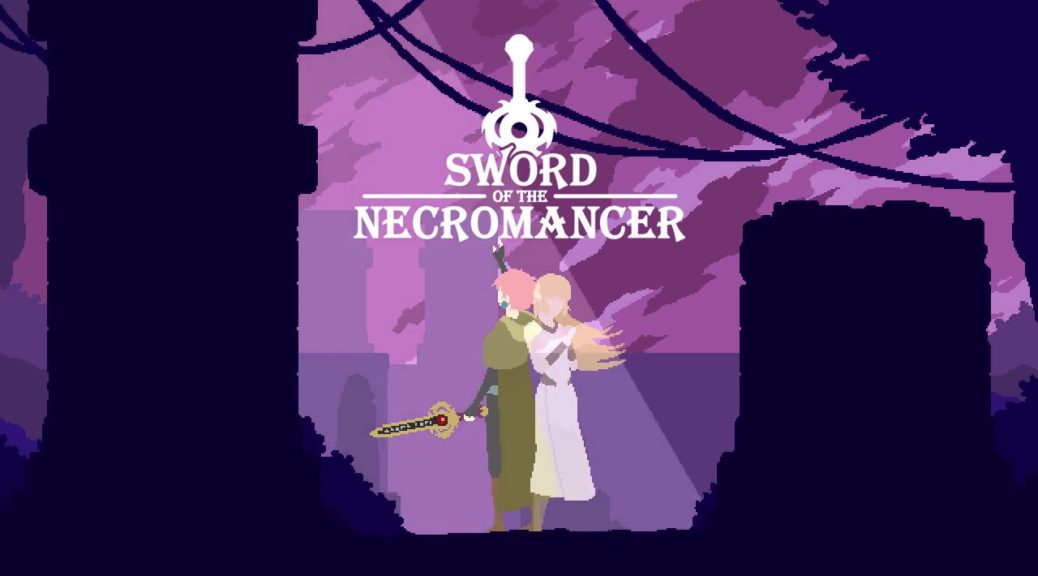 Sword Of The Necromancer Confirmed For Switch, Will Let Players Scan Codes With Joy-Con IR Camera
Sword Of The Necromancer Confirmed For Switch, Will Let Players Scan Codes With Joy-Con IR Camera
Need more Zelda-like gameplay with an original twist? Grimorio of Games is now working on a new game that may fit your needs!
The developer recently confirmed during TGS 2019 that Sword of the Necromancer is in development for Nintendo Switch. The top-down action game sees the main heroine fighting to revive one of her loved ones. With the titular Sword of the Necromancer in hand, players will likewise be able to revive defeated foes as their allies instead!
In addition to this, Grimorio of Games also showcased a very unique feature of the game on Nintendo Switch. Namely, players will be able to use the right Joy-Con's IR Camera to scan printed codes – which will grant them helpful items in-game!
Check out he game's official trailer below, along with a quick showcase of its special IR Camera feature!
This is our new game: Sword of the Necromancer?️
Turn your foes into allies, revive defeated monsters and make them fight alongside you.
More info coming soon!#gamedev #indiedev #indiegame #GameMaker #NintendoSwitch pic.twitter.com/hMaWOa7dwx

— Grimorio of Games (@GrimorioG) September 12, 2019
Use your Joycon's IR Camera to scan special codes that will grant you useful items or monsters with uncommon abilities!@NinEverything @NintendoHall @nintendolife @miketendo64 @Nintenderos @revogamers pic.twitter.com/BV0IHAG8EU

— Grimorio of Games (@GrimorioG) September 12, 2019