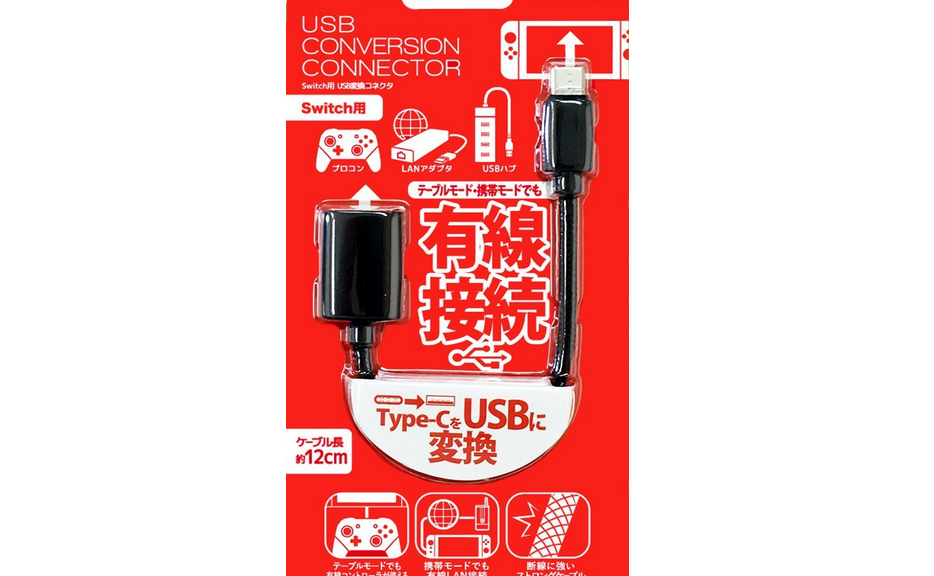 This Switch Cable Lets You Use Wired Controllers In Handheld Mode
This Switch Cable Lets You Use Wired Controllers In Handheld Mode
Accessory maker Answer Co, Ltd has released a new accessory called the USB Conversion Cable for Nintendo Switch.
In a typical scenario, wired accessories such as GameCube controllers, microphones, keyboards, and LAN adapters are required to be plugged into the Nintendo Switch Dock in order to use them with the console. This limits the use of these accessories to TV Mode.
With the help of the USB Conversion Cable, wired accessories can now be used in both Handheld Mode and Tabletop Mode. One end of the cable is plugged into the console, the other to the wired accessory of your choice, and voila, it works!
You can import the USB Conversion Cable from Amazon Japan here (ships worldwide). Check out a cool stand for your Switch.