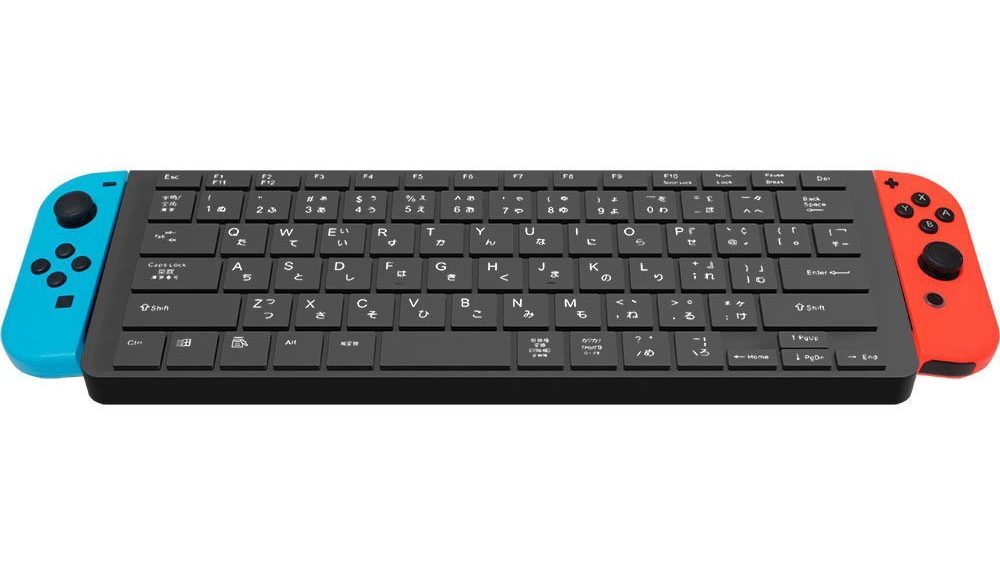 Cyber Gadget's Nintendo Switch Keyboard lets you attach your Joy-Con
Cyber Gadget's Nintendo Switch Keyboard lets you attach your Joy-Con
After HORI revealed their USB Keyboard for Nintendo Switch last month, Cyber Gadget has up the game with a feature HORI didn't think of – a keyboard that lets players attach their Nintendo Switch Joy-Con to.
According to an Amazon listing, the Cyber Gadget Nintendo Switch Keyboard is 44cm long, features 78 keys with Japanese Hiragana, and is fully compatible with Nintendo Switch, PC, and PS4. It's slated to launch on September 30, 2017 for 3,758 yen in Japan.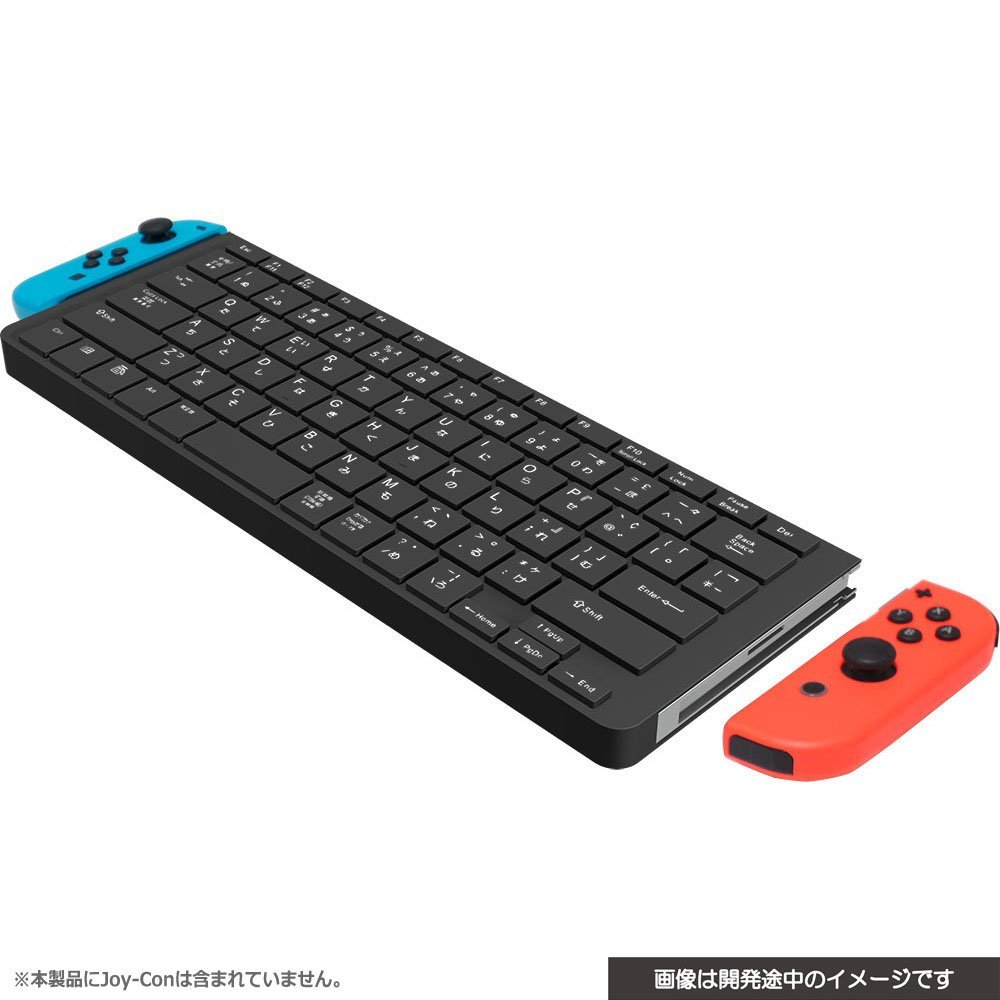 Just like HORI's keyboard, Cyber Gadget's Nintendo Switch Keyboard connects directly to the Nintendo Switch Dock via a USB cable, so it couldn't be used in Tabletop or Handheld Mode.
We could see the keyboard becoming a huge complimentary product to Dragon Quest X, a MMO heading to Nintendo Switch this September. With the ease of access to the Joy-Con (for controls) at the side of the keyboard (for chat), it'd certainly sell like hot cakes.