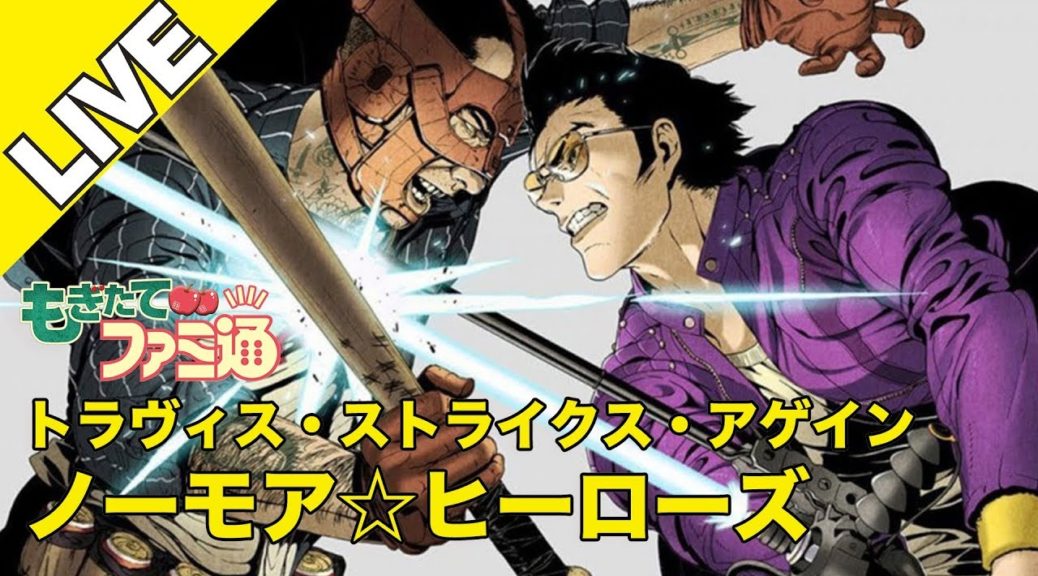 Travis Strikes Again Two-Hour Gameplay Direct On December 20, Huge Announcement Teased
Travis Strikes Again Two-Hour Gameplay Direct On December 20, Huge Announcement Teased
The upcoming action-adventure game is getting a "Direct-styled" live presentation 7 days from now.
Over on Twitter, SUDA51 has revealed that a 2-hour special is set to go live on Nico Nama and Youtube on December 20. Details on the 8 different games with the corresponding mechanics will be shared as well as the DLC's.
SUDA51 also teases a "Huge Announcement" coming in along with a bit about interesting goodies. If it's an announcement of a Collectors' Edition or Travis being a DLC character on Smash Ultimate, we'll find out soon.
Check out the tweet below:
[Nico Nama & YouTube Live]
Famitsu Monthly Serial "Goichi Suda's Travis Returns" 2-hour special! Starts: 12/20/2018 (Thu) 2:00am (PST)/5:00am (EST). Don't miss out – there's a huge announcement in store! English interpretation provided.https://t.co/D9VNw1PZvQ#TSANMH

— SUDA51/須田剛一 (@suda_51) December 12, 2018
Watch it here when it goes live in 7 days: