Users Trick Bots Into Selling T-Shirts Of Mario With The Words "Copyright Infringement"
Users Trick Bots Into Selling T-Shirts Of Mario With The Words "Copyright Infringement"
Today we have some very hilarious news to share with you on Twitter.
This week, content creators discovered that there were bots crawling Twitter for artwork that is popular among users. When the bot detects keywords such as "I want this T-shirt", it will copy the image from the tweet and offer it up as a T-shirt for sale on various websites.
The bots frustrated many content creators as their artwork was stolen and sold as merchandise without their permission, and it was hard to get the owners of these websites to take down their artwork. So they decided to give the owners of these bots a taste of their own medicine – by trolling them.
So here's what happened – Twitter users uploaded images of Mario, Pikachu, Mickey Mouse, and other characters owned by companies that have the resources to go after the owners of this bots and stores. Then, users spammed these tweets that they "want it made into a T-shirt". Their attempts succeeded – in the matter of minutes, pictures of Mario with the words "copyright infringement" appeared on Amazon and other clothing sites:
There were other variations as well, such as T-shirts of Pikachu and Mario saying the T-shirt "isn't licensed by Nintendo", "feel free to sue us", and "we will pay all court fees":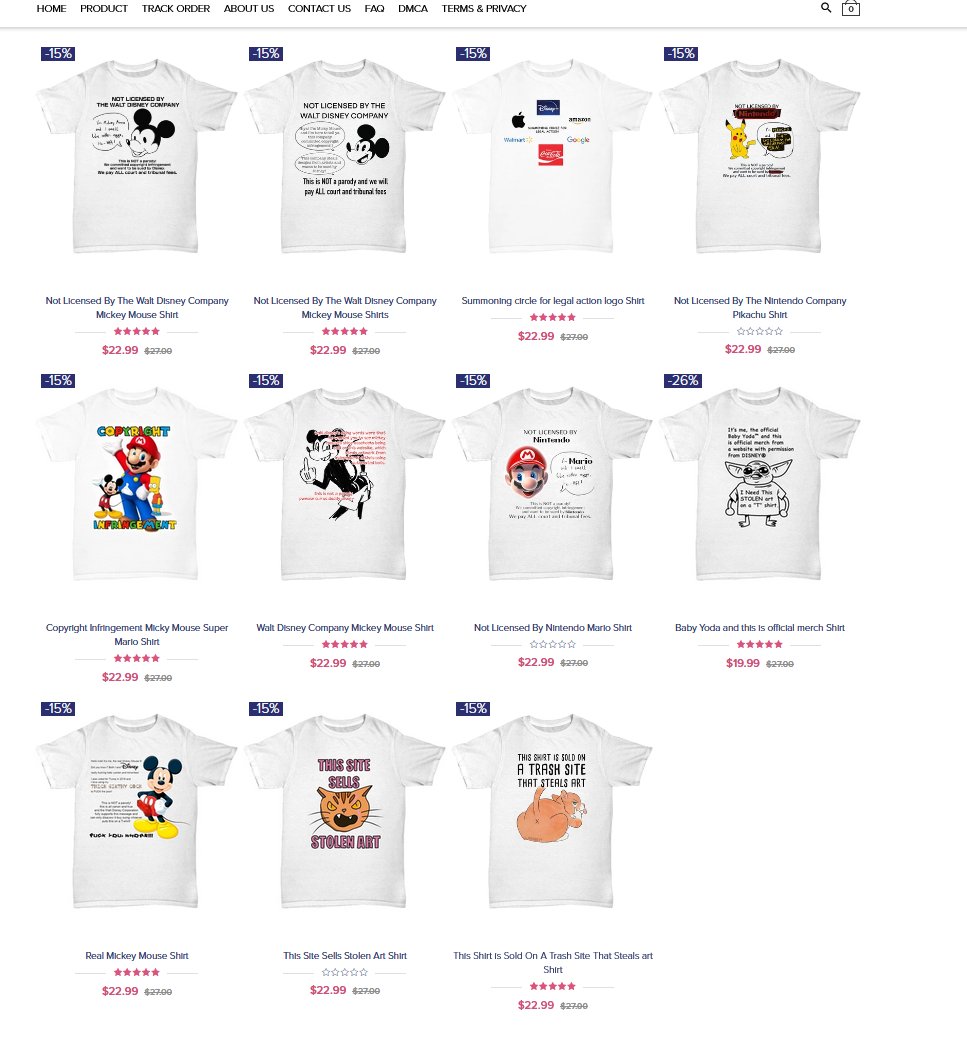 "This site sells stolen artwork" T-shirts began to pop up on Amazon as well:
What do you think? Let us know in the comments.