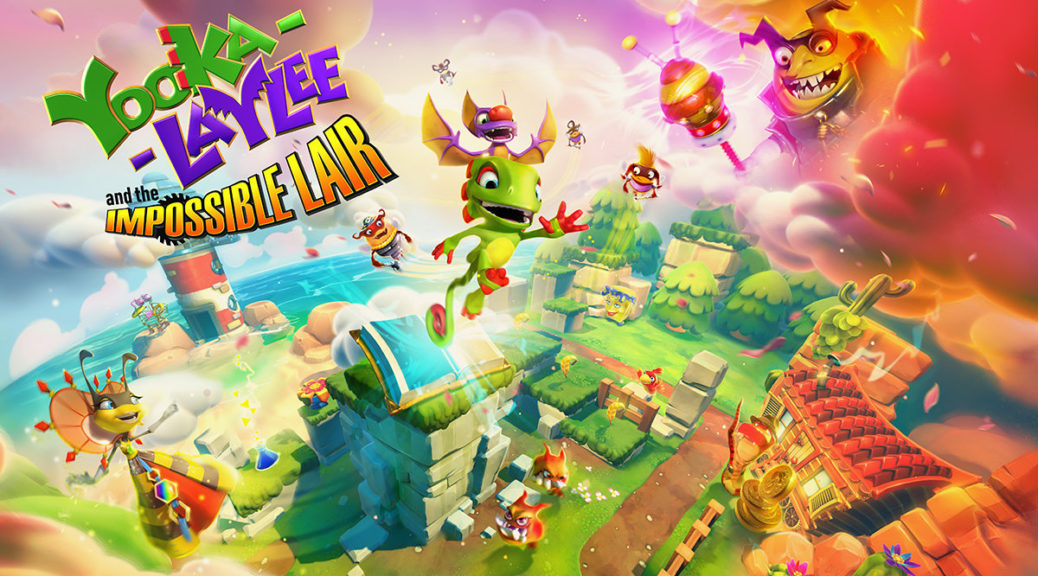 Yooka-Laylee And The Impossible Lair Free Demo Heading To Switch On January 30
Yooka-Laylee And The Impossible Lair Free Demo Heading To Switch On January 30
Been sitting on the fence about buying Yooka-Laylee And The Impossible Lair? Soon you'll be able to give the game a quick test-drive!
Playtonic have confirmed that they will be releasing a free demo of the Yooka-Laylee sequel on the Switch eShop, starting 30 January 2020. The demo itself looks to be pretty substantial too – giving players access to multiple levels and various tonics. Demo progress will also carry over to the full game, so players can continue seamlessly once they feel like buying the real deal digitally or physically!
Demo will include:

An assortment of vibrant and exciting 2D levels.
A terrain-transforming "Pagie Challenge".
A State Change!
Tonics to sample. Give Yooka a massive head.
The Impossible Lair itself!
Saved State! Progress from the demo carries over when the game is purchased.

— Playtonic (@PlaytonicGames) January 20, 2020
Will you be trying out this demo when it drops? Feel free to share your thoughts below!