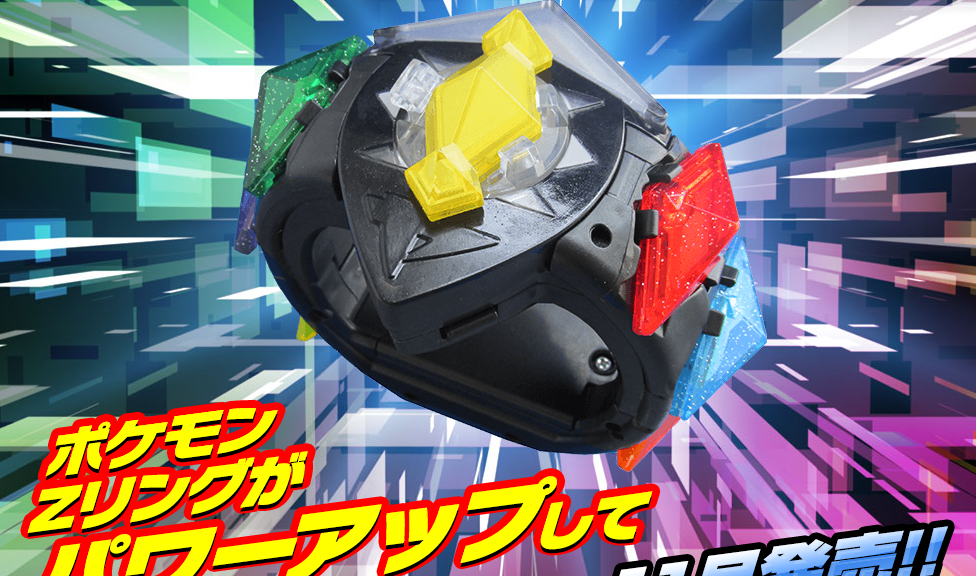 Z-Power Ring Toy Releasing Alongside Pokemon Ultra Sun/Ultra Moon Worldwide
Z-Power Ring Toy Releasing Alongside Pokemon Ultra Sun/Ultra Moon Worldwide
When Pokemon Sun and Moon launched last year, Takara Tomy released a Z-Ring toy, which is able to connect to the actual game on Nintendo 3DS.
The same thing is going to happen with this year's Pokemon Ultra Sun/Ultra Moon. Instead of the Z-Ring, the Z-Power Ring will be making its debut in the game's story and in stores on November 17, 2017.
The Z-Power Ring is pretty much identical to the Z-Ring, except that it's in black and not white. The Z-Power Ring can activate to access a larger variety of Z-Moves too.
Check out more pictures of the Z-Power Ring toy here.