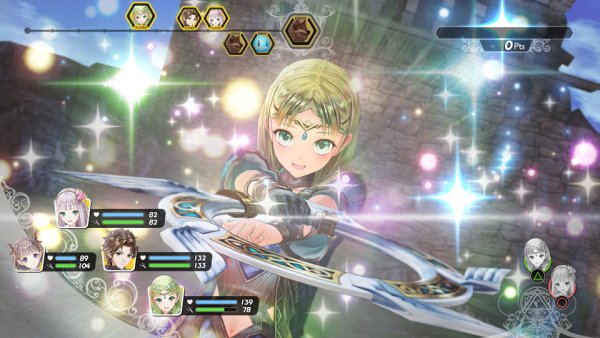 Atelier Lulua: The Scion of Arland New Sub-Characters, Battle System Detailed
Atelier Lulua: The Scion of Arland New Sub-Characters, Battle System Detailed
New details on sub-characters and battle system for Atelier Lulua: The Scion of Arland have been featured on this week's Famitsu issue.
Gust has introduced the six sub-characters coming in to give more color on the upcoming fourth installment of the Atelier series. In addition, more information on the battle system has been shared.
Atelier Lulua: The Scion of Arland will be launching on 20th March 2019 in Japan. Meanwhile, in the west, the game is scheduled to launch in Spring 2019.
Here are the details courtesy of Gematsu:
Sub-Characters

Cole Dueller (voiced by Souichirou Miwa) – First appeared in Atelier Rorona: The Alchemist of Arland. He runs a blacksmith where you can forge weapons and armor.
Leeza fon Beilschmidt (voiced by Emiri Katou) – The showgirl at the bar in Arculis. While beautiful, she eats like a pig. You can accept requests at the bar.
Refure fon Beilschmidt (voiced by Kaya Okuno) – Arculis' jewelry store shopkeeper and Leeza's younger sister.
Elche Jeremies (voiced by Takeda Rarisa Tago) – An adventurer fanatic who lives for getting autographs from famous adventurers.
Pamela Ibis (voiced by Asuka Tanii) – An Atelier series recurring character. She runs a shop in Arls, which is a tourist attraction.
Wirth Klinsmann (voiced by Yuuki Yonai) – He runs the Arland diner. He was once a delinquent, but changed his ways after eating a certain someone's cooking.

Battle System

The battle system is based on Atelier Lydie & Suelle: The Alchemists and the Mysterious Paintings. Players can enjoy trial and error-based battles.
A maximum of five characters can participate in battle. Three characters are positioned in the front, while two are in the back.
The characters in the back can assist when the characters in the front satisfy certain conditions. HP and MP will gradually recover when positioned in the back.
"Interrupt" is a system that allows alchemists to use items at any time, regardless of turn, by building up a gauge. The items you use through Interrupt do not disappear.