China's English Language School Makes Fun Of Nintendo Switch Gamers
China's English Language School Makes Fun Of Nintendo Switch Gamers
Meten English, one of the largest English language schools in China, has put up an advertisement mocking Nintendo Switch players.
The advertisement features a man in front of a row of other people with Joy-Con Grips heads. Here's what the man says:
They say: "I'm too busy everyday to learn any English." Yet, they always have time when playing video games. I'm not them!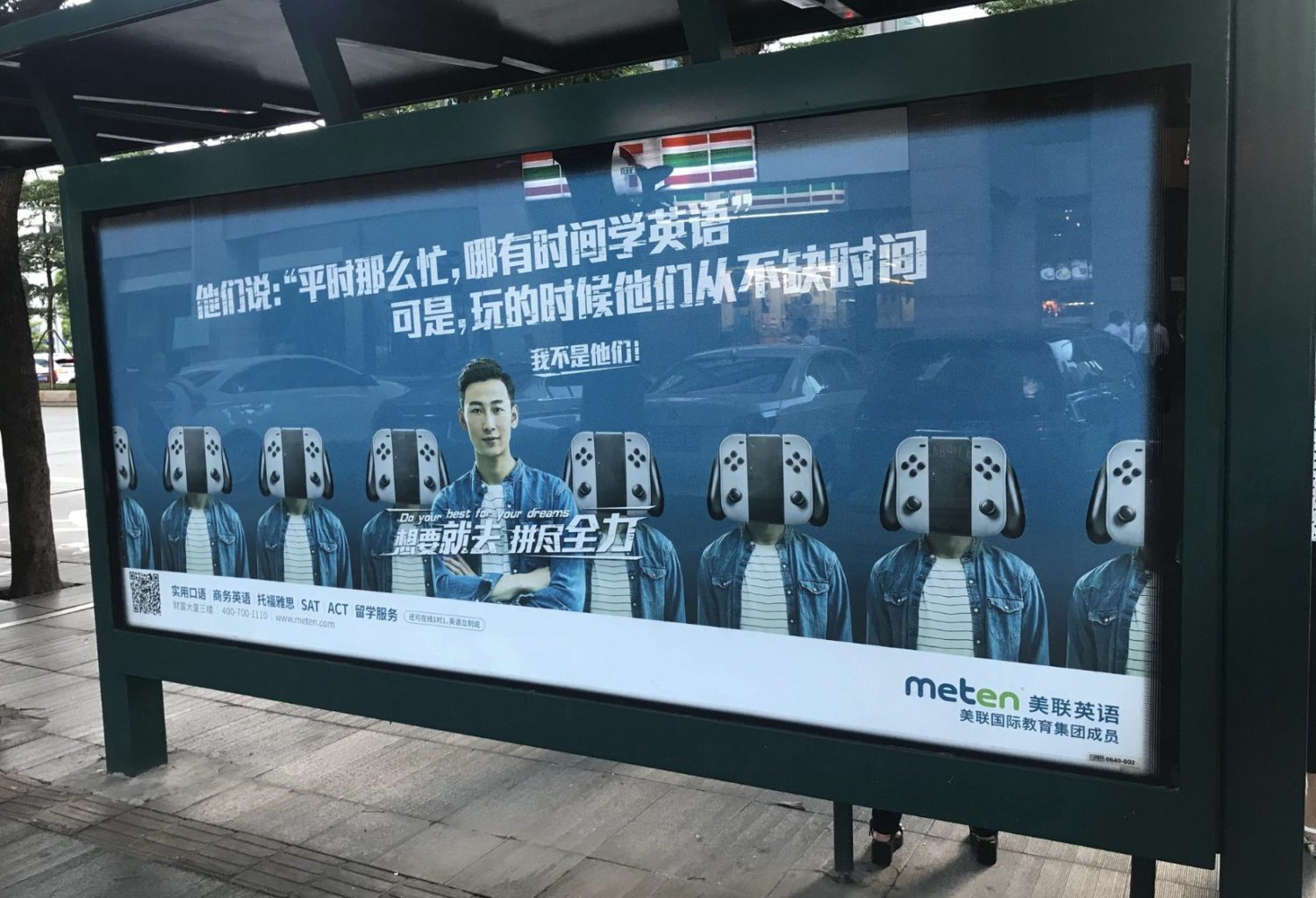 However, as Nintendo Switch fans on Weibo politely pointed out, they have been learning English through the hellish game Octopath Traveler.
What do you think? Let us know in the comments!
Source: