Dragons Lair Trilogy Will Be Getting A Physical Edition From Limited Run Games
Dragons Lair Trilogy Will Be Getting A Physical Edition From Limited Run Games
On the official Nintendo.com website it seems that a soon to be announced physical version of Dragon Lair Trilogy (which has recently released digitally on Nintendo Switch) will be getting a physical edition from Limited Run Games!
Check it out below:
Here is the leaked Box Art below: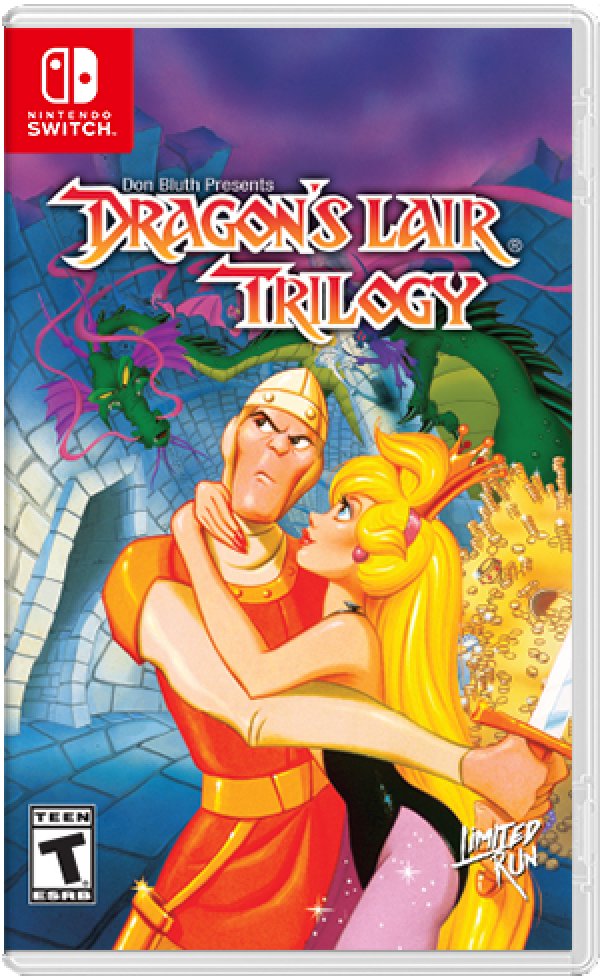 The Box Art does indeed confirm that Limited Run Games will be publishing the game physically but LRG themselves have not confirmed this yet but this is very likely to be real as this is on Nintendo's official website.
The retailer pages listed with the Physical Edition lead you to defunct links so it is clear that this was not meant to go out to the public as of yet.
If we have any more information to share we will cover it here at NintendoSoup so stay tuned for more!