Fake Joy-Cons Which Can Damage Your Nintendo Switch Have Been Discovered
Fake Joy-Cons Which Can Damage Your Nintendo Switch Have Been Discovered
It seems there is another attempt to fool people in buying fake Nintendo Switch Joy-Con controllers which look very similar to the official ones!
These controllers aren't obviously fake but if you use your Joy-Cons frequently you will be able to easily tell that they aren't official due to its odd shape and differently shaped buttons.
Check it out below: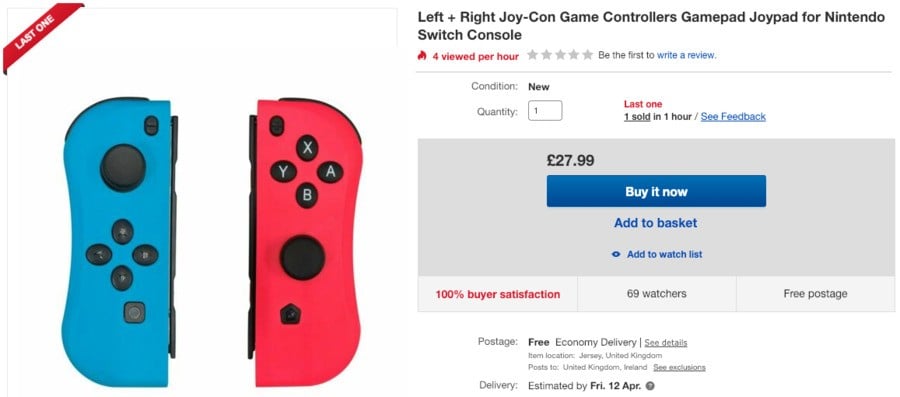 Although these Joy-Con are much cheaper than the official ones, they can possibly damage your Nintendo Switch console as they aren't officially licensed by Nintendo.
The controllers do act like any other Joy-Con thought with it having normal rumble capabilities and a motion censor.
If we have any more information to share we will cover it here at NintendoSoup so stay tuned for more!