Game Review: Sonic Colors Ultimate (Switch)
Game Review: Sonic Colors Ultimate (Switch)
Back when Sonic Colors originally released on the Wii in 2010, I deeply loved the game as a child. From its fun gameplay to its exciting environments, the game was full of personality and was what the series needed after flops such as Sonic 06 and Sonic Unleashed. But now, to keep fans occupied in the gap until the next Sonic game releases in 2022, SEGA has finally decided to port one of their older Sonic titles to modern platforms with Sonic Colors Ultimate being the first!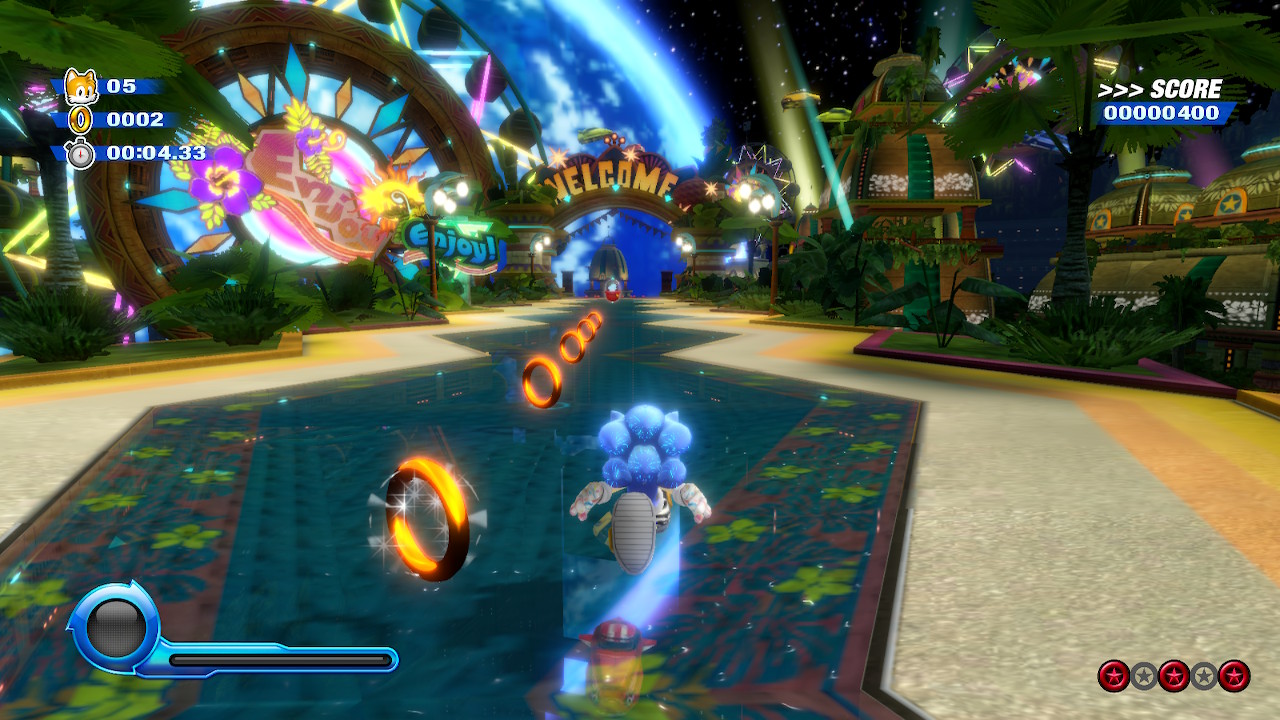 Although the game disappointingly runs at 30FPS, the visuals look beautiful in this remaster and is possibly be one of the nicest looking Switch titles out there. Instead of simply just porting the game with a higher resolution, SEGA and Blind Squirrel Entertainment added some nice visual upgrades such as improved lighting and textures.
While there is a lot going on the screen, the framerate can tend to slightly dip or in some rare instances, there will be pop-in with models in the distance.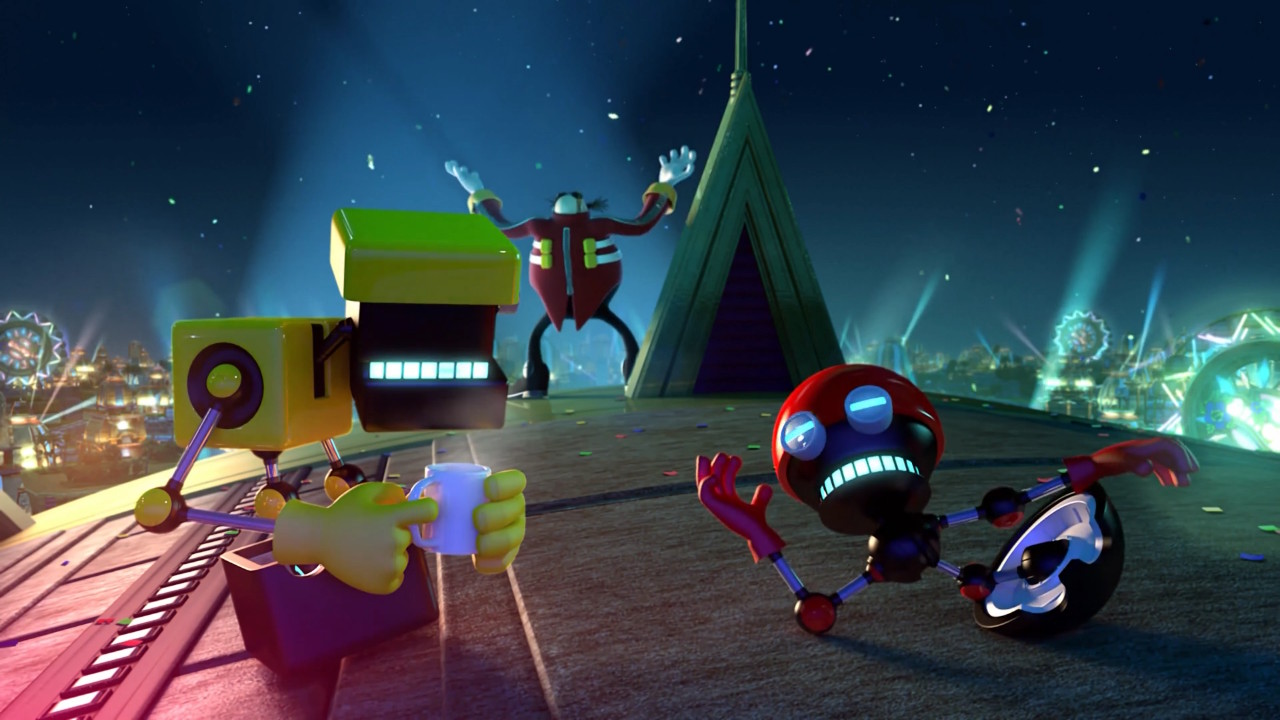 Unfortunately, the same can not be said about the cutscenes as they can look quite off or are quite blurry, with jaggy edges, due to them being pre-rendered at a lower resolution then later AI upscaled. Despite that, there are still some nice CGI cutscenes throughout the game that still hold up today with their beautiful animation. However, even some of these CGI cutscenes can be blurry due to the compression used which is a shame.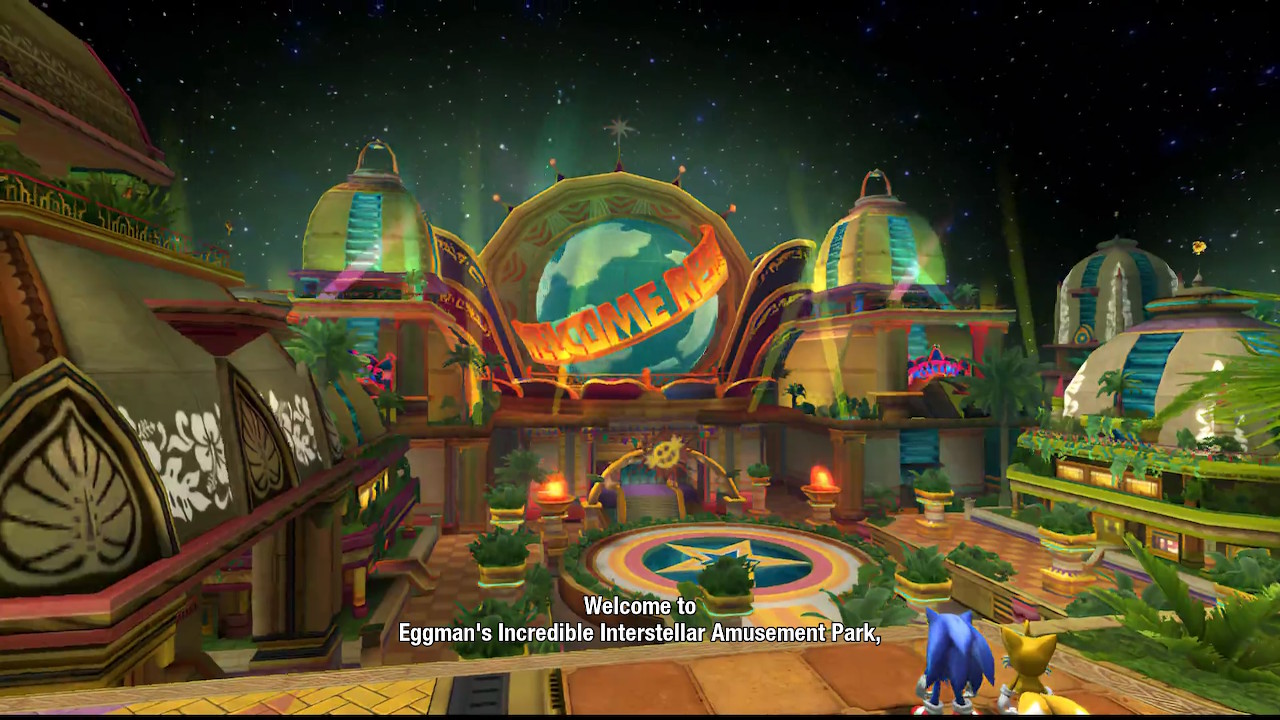 In terms of gameplay, Sonic Colors nails the thrill of speeding through levels with its great use of physics and momentum whilst having amazing music. Unlike Sonic Forces, the levels are extremely fun to play and have a large variety of aesthetics that keeps the gameplay fresh. With the addition of the wisps, that grant you unique different abilities, this allows for you to be able to explore other areas to gain red star rings! Sonic Colors Ultimate even introduces the Jade Wisp from Team Sonic Racing, not present in the original Wii version, which allows for you to phase through the stage. However, due to the price of this game, it would've been nice to see some more of the wisps introduced later in the series, such as in Sonic Lost World, to be added to this game too as it would allow for even more replayability.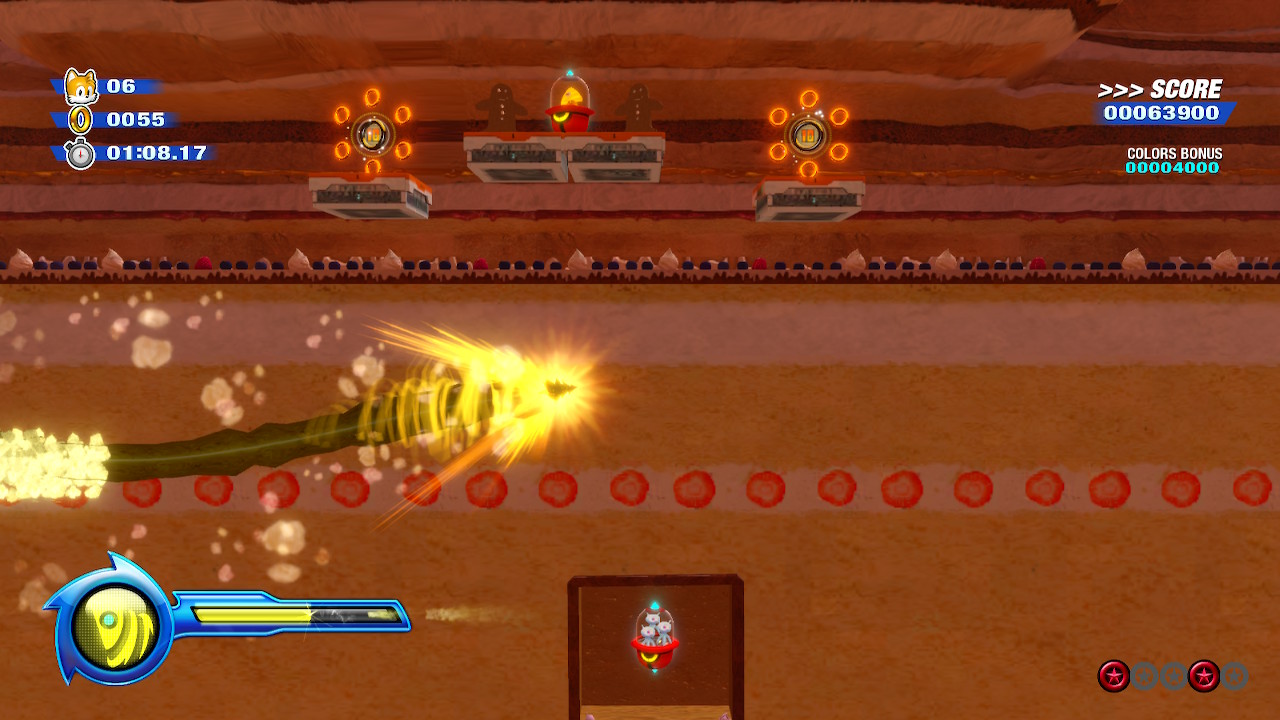 Unfortunately though, due to the large amount of levels in the game, some can be tedious and boring due to the gimmicks involved such as having to balance yourself on a spring-pad platform as it slowly moves over an endless void.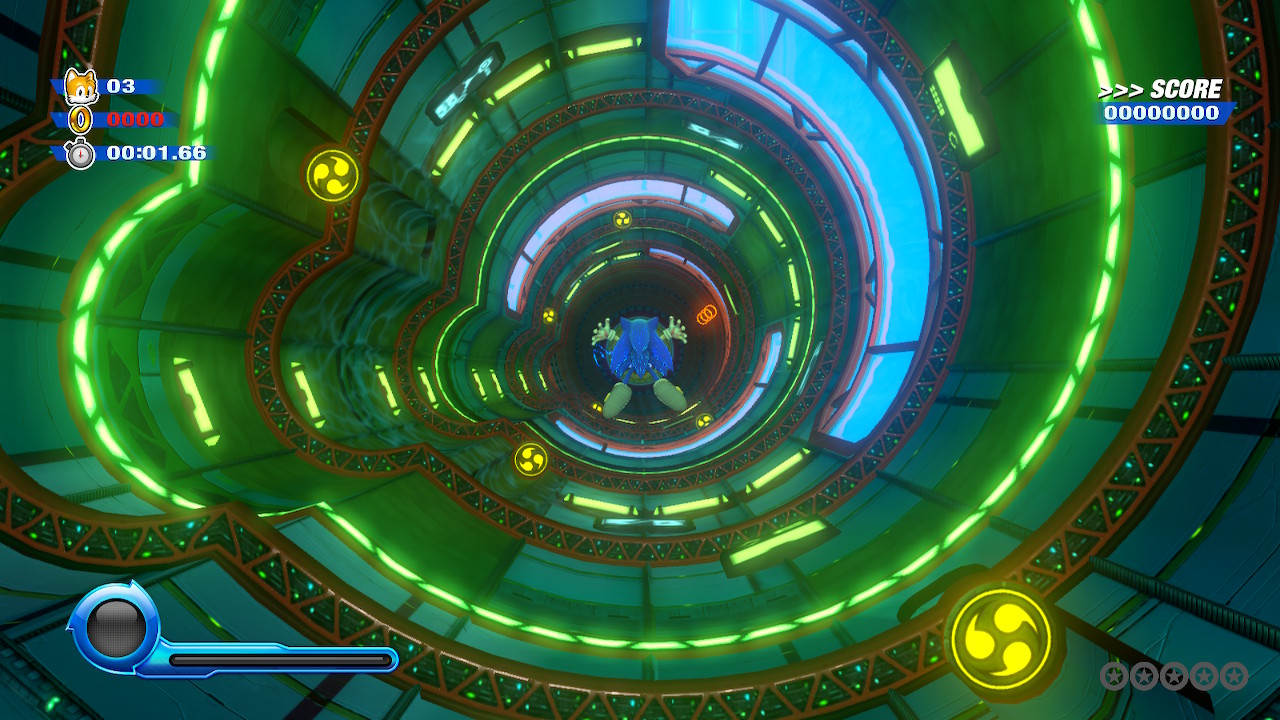 Along with new wisp additions, Sonic Colors Ultimate introduces a new rival rush mode that allows you to race against Metal Sonic! This is quite a fun mode that unlock when you earn 15 red star rings in any world. However, it would've been nice to have more than 6 total Metal Sonic races in order to add more content to the game.
To replace the life system in the game, Sonic Colors Ultimate has even introduced a Tails save option to provide more accessibility for younger players. Unfortunately, this does make the game easier in general as its now impossible to get a game over.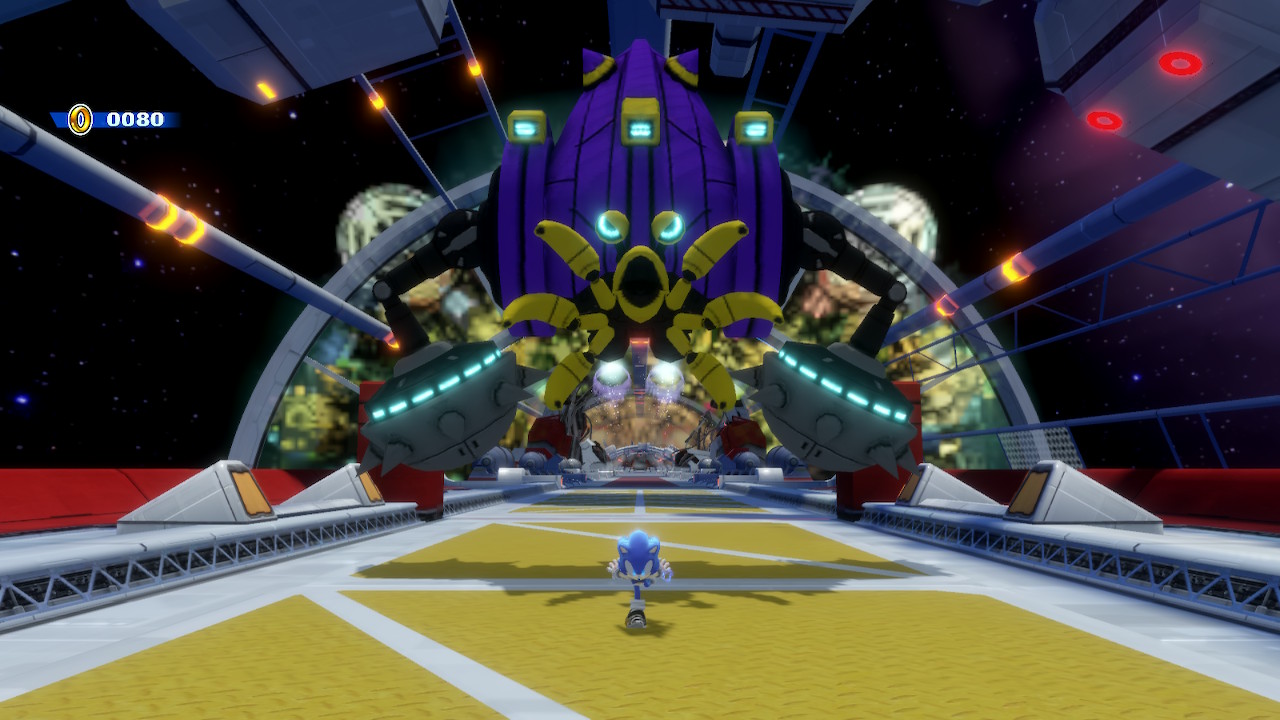 Apart from new gameplay additions, for the first time in the series, you are able to customize how Sonic looks! This varies from choosing fun designs on his gloves and shoes to even choosing his boost aura which are purchased with coins you collect! These are some great additions to the game and hopefully will be in some future titles. With the digital deluxe edition of the game, you're even given Sonic Movie themed portraits and a boost aura to customize Sonic.
However, with these new customization options being added, the new menus can look out of place in comparison to the rest of the game and you can tell that they are new.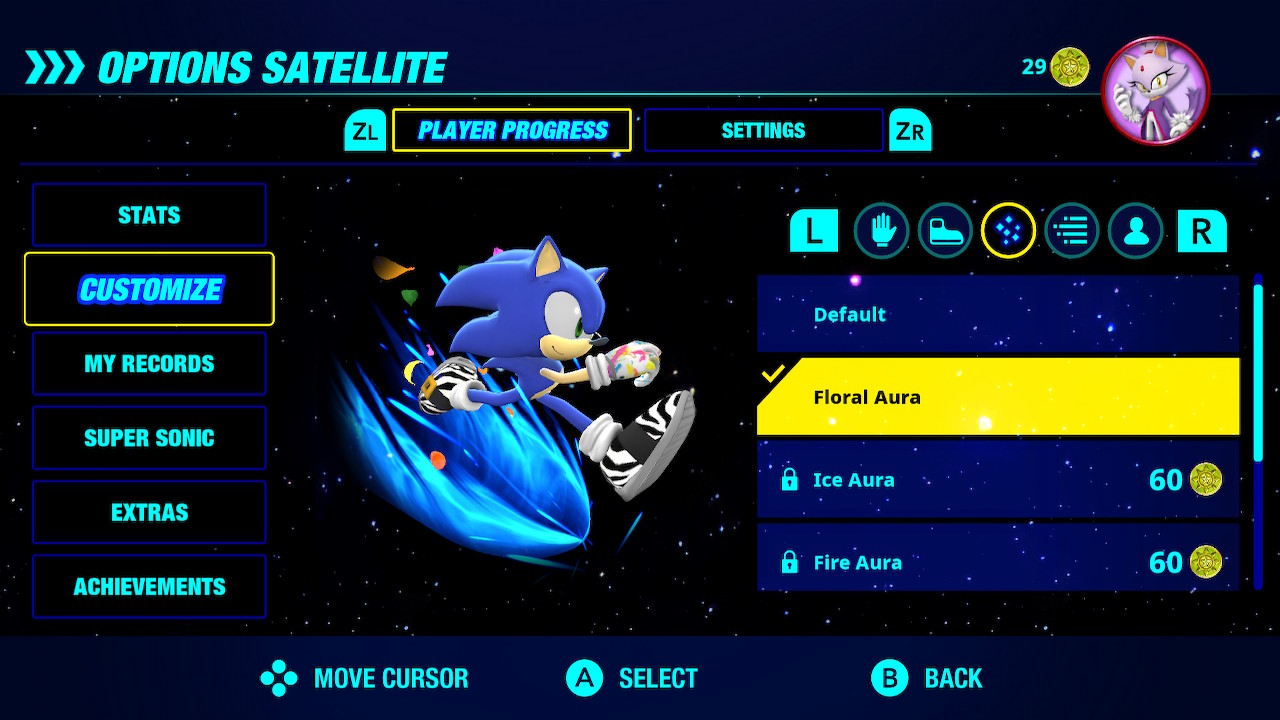 As Sonic Colors Ultimate primarily focuses on gameplay, the story takes a backseat and isn't as ambitious or risk-taking compared to previous titles such as Sonic Adventure 2 or Sonic Unleashed. Although the story is nice and serviceable, this does lead to writing being quite simplistic with childish jokes. However, this is made up for by the great performances by voice actors, such Mike Pollock with Dr Eggman, that really bring life to the scenes.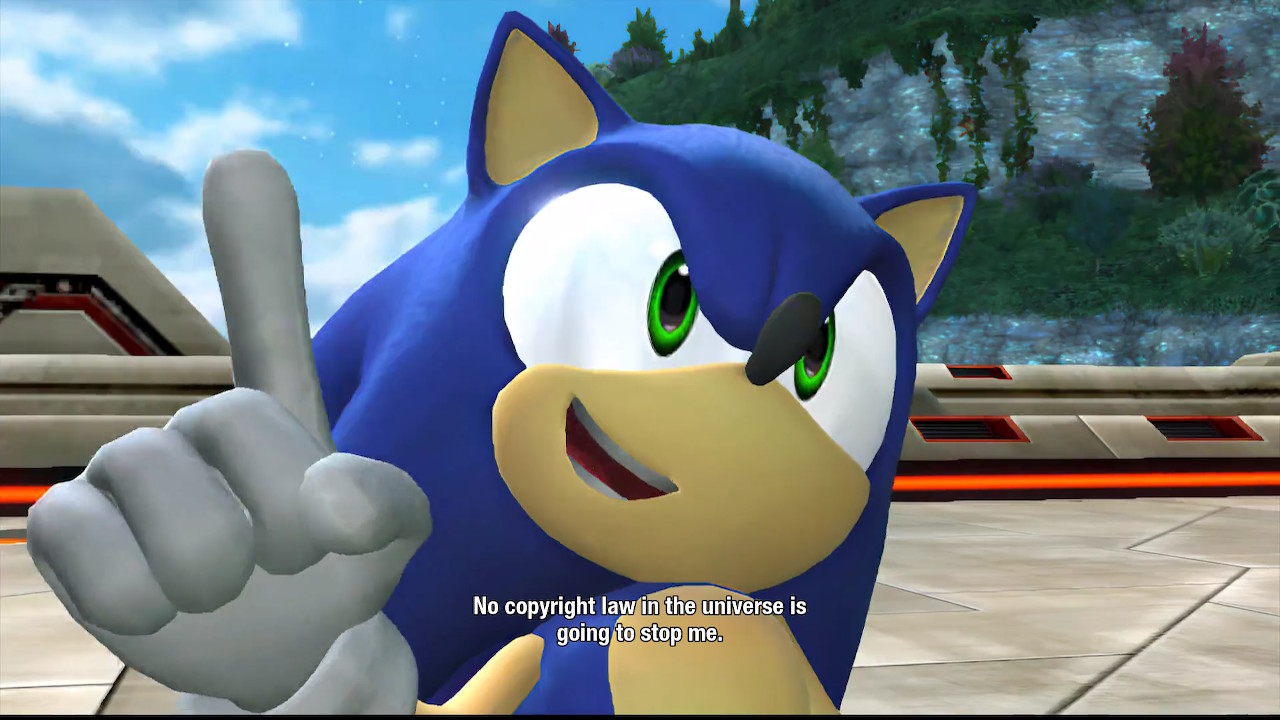 Overall, this new version of the game has even received many quality of life improvements! As cinematic moments happen in stages, the UI will now hide to make these look even flashier and as you finish a stage, a timer has been added on the results screen to show how much time you have to receive every bonus! Along with these, you even now have the choice to change the spoken language and subtitles individually in the settings.
In conclusion, this game will be a treat for fans that played the original game on Wii as now you are able to play it on modern platforms such as the Switch! Despite the problems it may have, Sonic Colors Ultimate is quite a fun game that still holds up today with its great gameplay and allows for newcomers to try the series. Hopefully if this remaster succeeds, SEGA can bring more of their past titles, such as Sonic Generations and Sonic Unleashed, to Switch!
As a price of $40 can seem quite high, this game is definitely worth getting when slightly cheaper.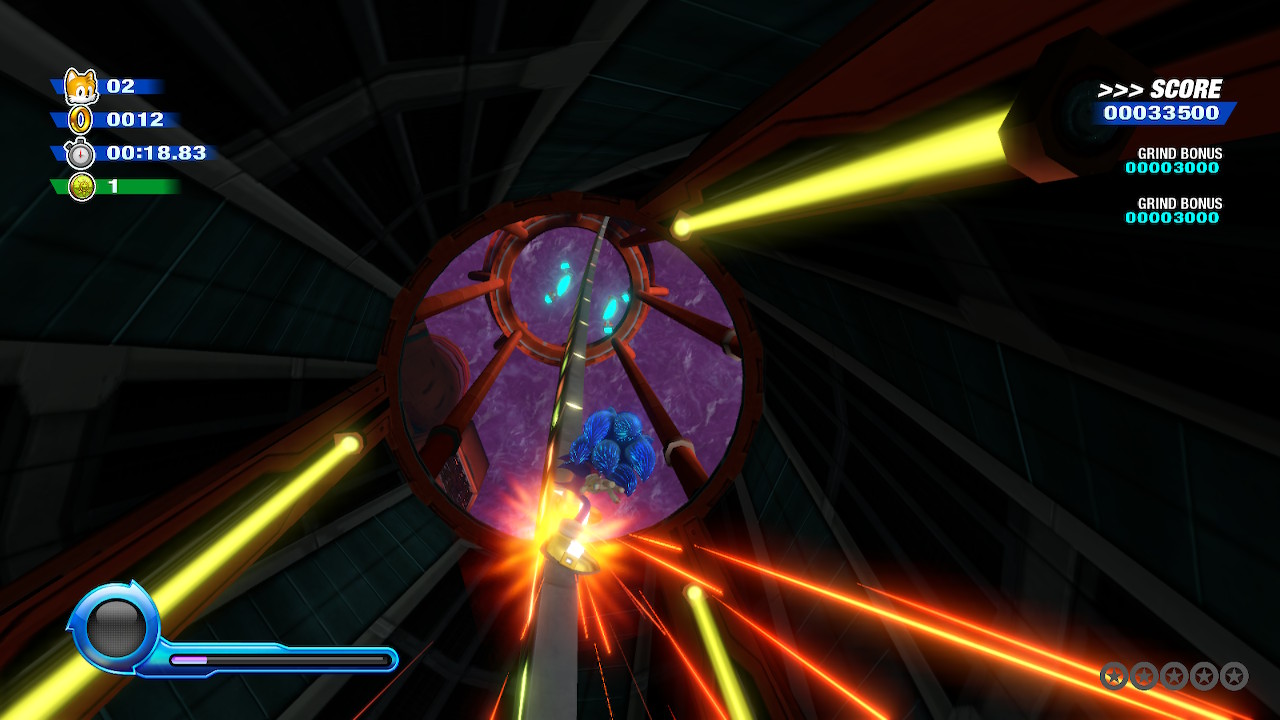 The Good:
Fun gameplay that captures the feeling of blasting at the speed of sound.
Great controls and physics.
Large amount of customization.
Accessibility options.
New quality of life additions.
Nice voice acting.
Great visuals.
Incredible music.
The Bad:
Doesn't run at 60FPS on Switch.
Pop-in can occur.
Blurry and odd looking cutscenes.
Gimmick levels can become tedious.
Tails save can make the difficulty too easy.
Childish writing in cutscenes.
Simplistic story compared to past titles such as Sonic Adventure 2.
VERDICT
This soup is a fun experience that will help you reach for the stars!
A review code for Sonic Colors: Ultimate Digital Deluxe Edition was provided by SEGA for the purpose of this review.