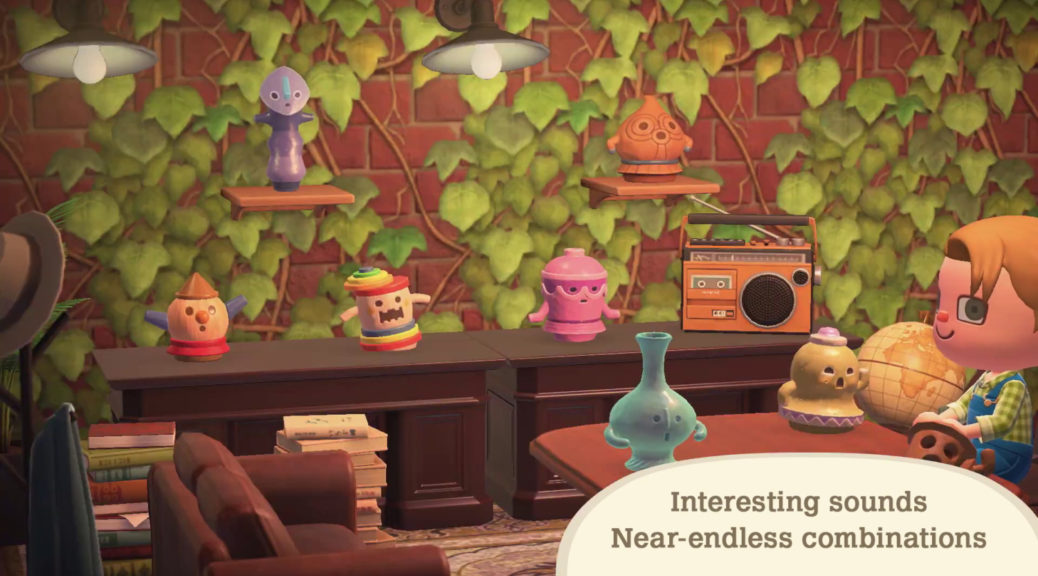 Guide: How To Find Gyroids In Animal Crossing: New Horizons
Guide: How To Find Gyroids In Animal Crossing: New Horizons
The Version 2.0 update for Animal Crossing: New Horizons marks the return of Gyroids, a unique series of collectible dolls and a popular feature from past games in the series.
Gyroids are a series of special furniture items in Animal Crossing based on Japanese Haniwa statues, which play unique sounds and dance to any music that is currently playing around them.
Gyroids in Animal Crossing come in many shapes and sizes, and below you will find a short guide explaining how to find Gyroids, as well as a full list of all the ones currently included in the game.
How To Find Gyroids

There are two main methods for finding Gyroids in Animal Crossing: New Horizons.
The first method is to find and plant Gyroid Fragments.

Gyroid Fragments are most commonly found buried underground on Kapp'n's Mystery Island Tours. Players can dig them up in the same way they find fossils.
Roost Cafe owner Brewster will also give the player one during their first meeting.
Gyroid Fragments can then be re-buried on the player's home island. They must then be watered either using a watering can or by rain.
One day after watering, the fragments can be dug up again to get a full Gyroid.

The second method is similar to how Gyroids are found in past Animal Crossing games. Fully grown Gyroids can be dug up from marks in the ground one day after it has rained on the player's island.

List Of Gyroids

There are currently 36 different Gyroids that can be found in the game. Many of them can also be customized into different colors.
The Full List of Gyroids can be found below, along with pictures via Animal Crossing World:
What do you think? Let us know in the comments.