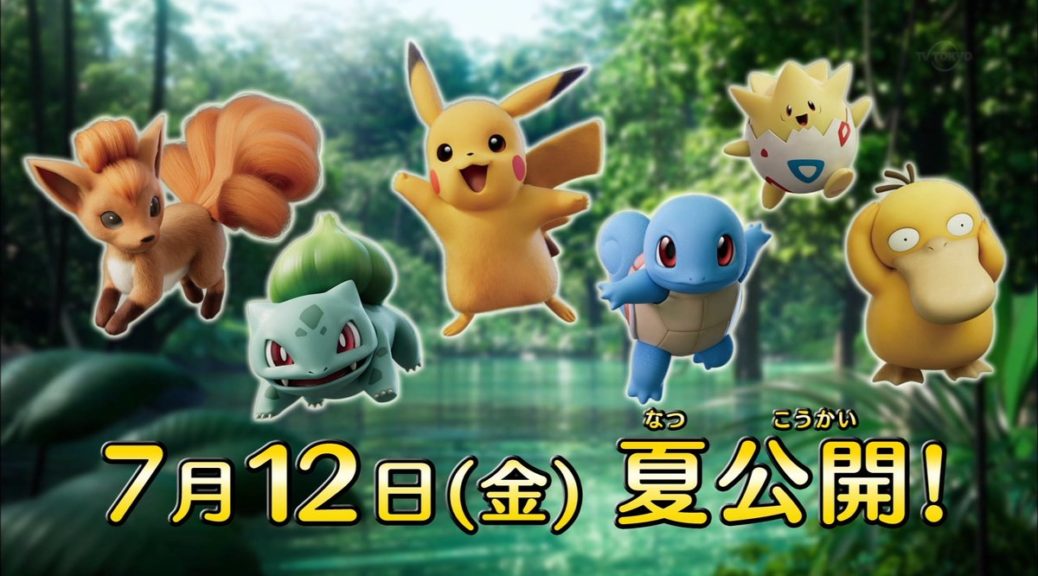 How Bulbasaur, Squirtle, Togepi and Psyduck Will Look In Pokémon: Mewtwo Strikes Back Evolution
How Bulbasaur, Squirtle, Togepi and Psyduck Will Look In Pokémon: Mewtwo Strikes Back Evolution
A few days ago, we got an official announcement that the 22nd Pokemon movie would be called Pokémon: Mewtwo Strikes Back Evolution as a remake of the first movie with 3D animation!
Today, we have some brand new renders which showcase how a selection of Pokemon who star in the movie will look like!
Check them out below:
The Pokemon end up looking pretty nice with the models being quite detailed and looking close to the original first Pokemon movie! Hopefully the other Pokemon will look just as good!
If we have any more information to share we will cover it here at NintendoSoup so stay tuned for more!