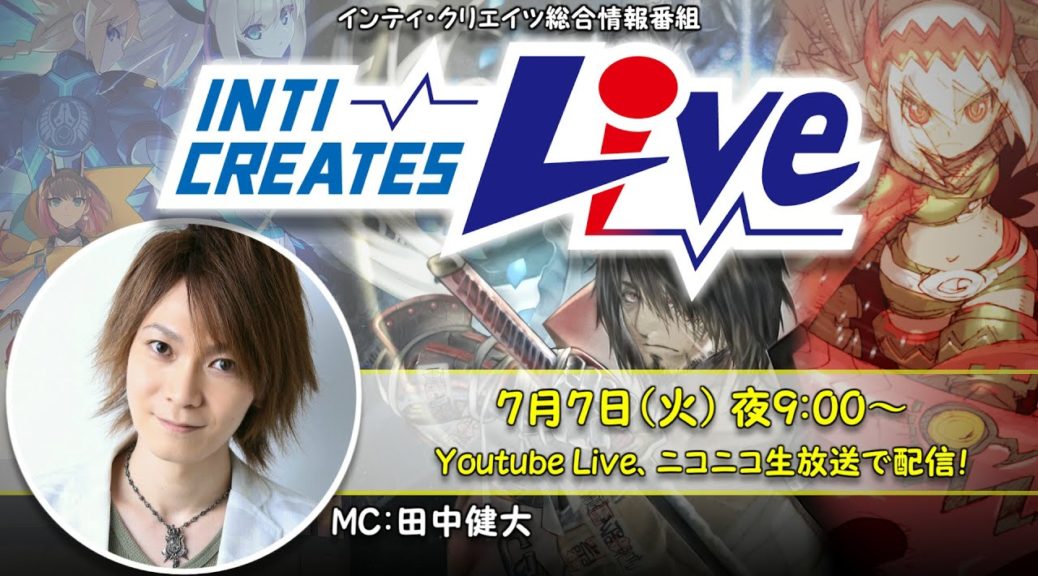 Inti Creates Live Broadcast Announced For July 7
Inti Creates Live Broadcast Announced For July 7
Inti Creates has announced another installment of Inti Creates Live for July 7th at 9pm JST.
In this 12 episode of their live broadcast series, the company will share more information about their recently announced projects Bloodstained: Curse Of The Moon 2 and Azure Striker Gunvolt 3, as well as more details about Dragon Marked For Death.
The stream will be broadcast on YouTube and Niconico, and will feature appearances by "MC Kenta Tanaka (actor), Hiroki Miyazawa (Inti Creates), and Yoshifumi Hashimoto (Hakama, video appearance)". The Youtube link can be found below:
What do you think? Let us know in the comments.