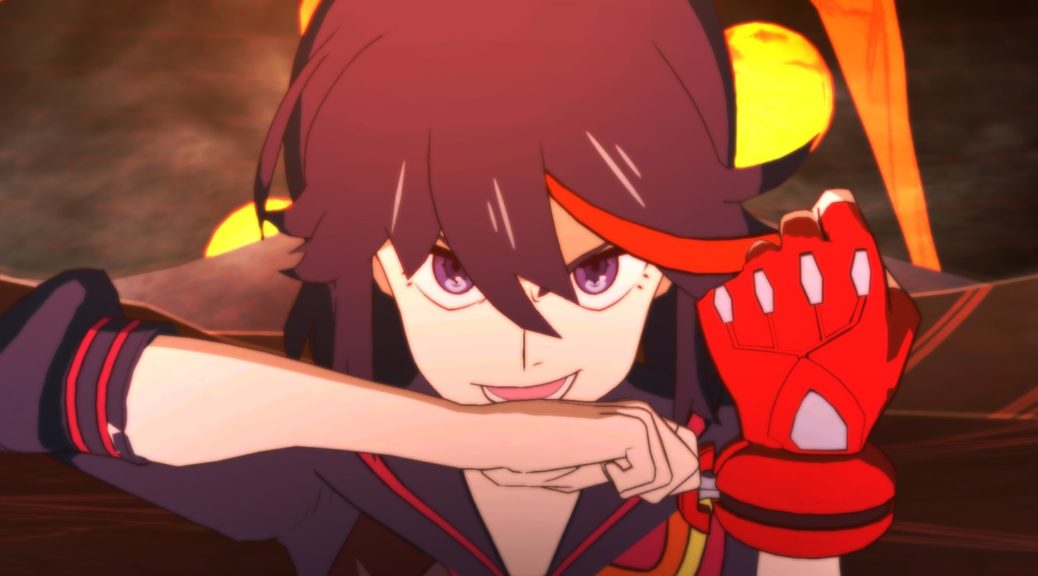 Kill la Kill: IF Receives Character Profiles For Satsuki, Ira, Uzu, Houka, Free Demo Now Live On EU eShop
Kill la Kill: IF Receives Character Profiles For Satsuki, Ira, Uzu, Houka, Free Demo Now Live On EU eShop
PQube Games, via Twitter, has released new character profiles for Satsuki Kiryuin, Ira Gamagoori, Uzu Sanageyama, and Houka Inumuta as per their roles in the action fighting game Kill la Kill: IF.
In addition, PQube has announced that the free demo is now live via eShop in Europe. The same demo is also available in North America.
Good news, #NintendoSwitch owners: The #KILLlaKILLIF demo is free to download on the EU #eShop TODAY! Get some practice in ahead of the game's launch on Friday! pic.twitter.com/lstpu4IBam

— PQube Games (@PQubeGames) July 22, 2019
Unlike the anime, Kiryuin Satsuki will be leading the role as the protagonist in Kill la Kill: IF's story mode. After clearing the story mode, only then will Ryuko Matoi's own story mode will be unlocked. You can read up on these characters in further detail below.
Kill la Kill: IF is slated for release on July 25 in Japan and on July 26 in the west.
Read on below for the details:
Satsuki Kiryuin

Satsuki is the president of Honnoji Academy's student council, ruling over both the academy and surrounding area with an iron fist! Armed with her kamui, Junketsu, she and Ryuko engage in many explosive battles during the anime. In the game, she's the protagonist of the story! pic.twitter.com/taRAm8QGYU

— PQube Games (@PQubeGames) July 18, 2019

Ira Gamagoori

The towering and booming Ira Gamagoori is a member of Satsuki's Elite Four, and leader of the disciplinary committee. Dishing out justice with his Scourge Regalia Goku uniform, Gamagoori is not to be taken lightly. His oddly masochistic side does make him less scary, though ? pic.twitter.com/c1cxMsXdeG

— PQube Games (@PQubeGames) July 19, 2019

Uzu Sanageyama

Uzu is the cocky leader of the athletic clubs at Honnoji Academy. His hulking Blade Regalia Goku uniform enhances his already incredibly powerful swordsmanship. He's a stong character in the game, so watch out! pic.twitter.com/BcdCwJIEYG

— PQube Games (@PQubeGames) July 20, 2019

Houka Inumuta

Hacking genius Houka Inumuta is Honnoji Academy's information and strategy lead. His Probe Regalia Goku uniform allows him to analyze and defeat his opponents with ease! #KILLlaKILLIF pic.twitter.com/NS1m3qRXdp

— PQube Games (@PQubeGames) July 21, 2019