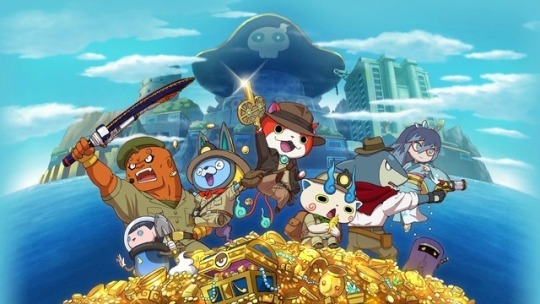 Korea: Yo-Kai Watch Busters, Kirby Star Allies, ARMS, And Mario & Luigi RPG 1 DX Announced
Korea: Yo-Kai Watch Busters, Kirby Star Allies, ARMS, And Mario & Luigi RPG 1 DX Announced
Nintendo of Korea has confirmed and announced 4 new Nintendo Switch and Nintendo 3DS games for South Korea today. All the games mentioned below will be playable in Korean.
First up – Yo-Kai Watch Busters will finally be making its way out of Japan to South Korea on April 19, 2018. Two versions will be available for 49,000 won each. This is the first time the Nintendo 3DS action game has made it out of Japan. No word on whether this is an indication the game will come to the west.
Next – Mario & Luigi RPG 1 DX (also known as Mario & Luigi: Superstar Saga + Bowser's Minions) will be out on Nintendo 3DS on April 12, 2018 for 49,000 won. The Koopa Troopa and Goomba amiibo will be released on the same day respectively.
Time for Nintendo Switch software. ARMS will be finally arriving in South Korea on April 12, 2018 for 64,800 won, and Kirby Star Allies hits Korea on April 26 for 64,800 won.