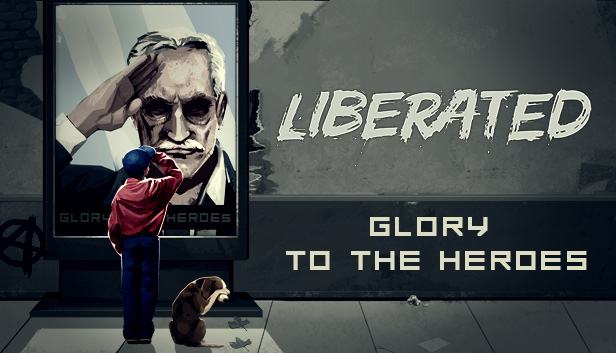 Liberated Is Getting Two Free DLC Chapters On Nintendo Switch
Liberated Is Getting Two Free DLC Chapters On Nintendo Switch
Walkabout Games has announced two free DLC chapters for action-adventure game Liberated on Nintendo Switch.
The two new chapters, For The Homeland and Glory to the Heroes, will be available in a future update on Nintendo Switch.
Trailer and details:
Walkabout Games is proud to announce that Liberated, an action-adventure game by Atomic Wolf and L.INC, taking place inside a living, hand-drawn comic book, will premiere on PC on July 30th, 2020 at $19.99, €18.99, £15.99 on Steam, GOG.com, and Humble Bundle.

Pre-order is available with 20% off on Humble Bundle and GOG.com. The PC edition will introduce visual improvements over its Nintendo Switch counterpart as well as 2 free DLC chapters and full English voice-overs done by award winning localization agency, Roboto Global.

"We've read carefully all the feedback that we've got from the players. We are thrilled that the Playable Graphic Novel formula met with such a warm reception," said Robert Purzycki, CEO of L.inc, producer of Liberated. "Thanks to our dialogue with the community we will be able to deliver an enhanced version of the game on the PC, and later update it on the Switch with additional content," he added.

Liberated is a gorgeous hand-drawn action-adventure comic book game about a revolution in a cyberpunk world. The player joins the group of activists who fight to uncover the truth about the oppressive government.

The PC version of this indie title, which will debut on Steam, GOG.com, GeForce Now and Humble Bundle on 30th July, will come with a variety of new features, including:

2 free DLC chapters
Full English voice-overs
Ultra HD resolution support (4K and up)
Ultra widescreen support
High refresh rate support (144Hz and up)
High-res textures
Enhanced lighting
Support for Keyboard & Mouse + Gamepads

The additional DLC chapters take place after the main story and delve deeper into the dystopian reality of Liberated.

For the Homeland tells the story of a low-level official tasked with directing the public discourse online. As a 'paid troll', he destroys the lives and careers of targeted people while treating it like a nine-to-five job.

Glory to the Heroes shows how the government and the media twist the narrative about the events presented in the base game.