Mantis Burn Racing Physical Release Canceled In North America
Mantis Burn Racing Physical Release Canceled In North America
PM Studios has announced that the Mantis Burn Racing physical release has been canceled in North America.
The publisher said the cancellation was due to "external circumstances way out of our reach". Though the physical release was canceled, there's still one available in Japan for those who really want it and it plays in English.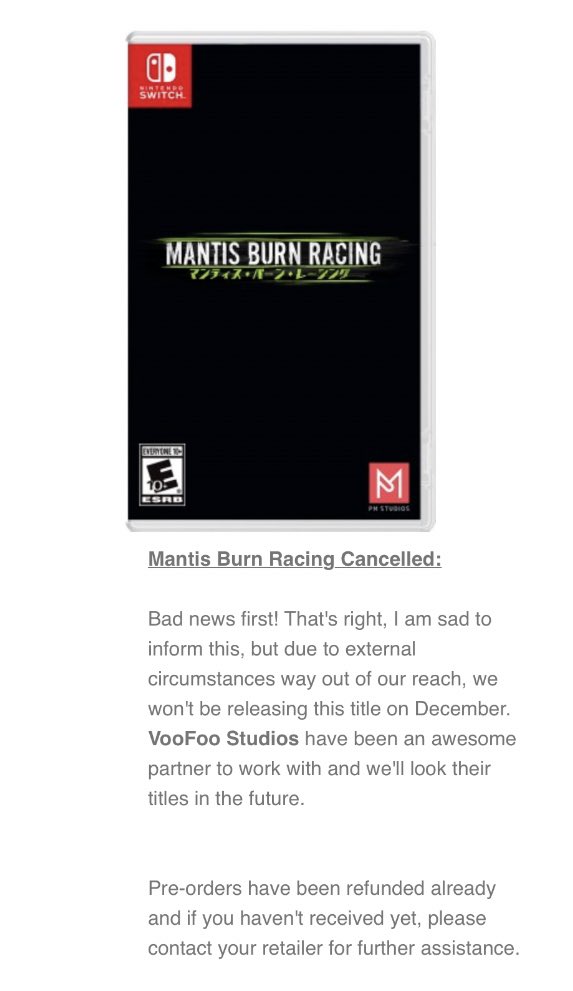 What do you think of this news?