NERD Shows Off Their Contribution In Making The SNES Classic
NERD Shows Off Their Contribution In Making The SNES Classic
The Nintendo European Research & Development (NERD) team contributed a great deal when it comes to the SNES Classic that you may or may not have gotten your hands on.
Most importantly, their work on the Super FX support was what that made it possible for Yoshi's Island, Star Fox, and the previously unreleased Star Fox 2 to be playable on the SNES Classic. However, that is not their only contribution.
In a blog post, NERD showed off a list of their contributions as can be seen below: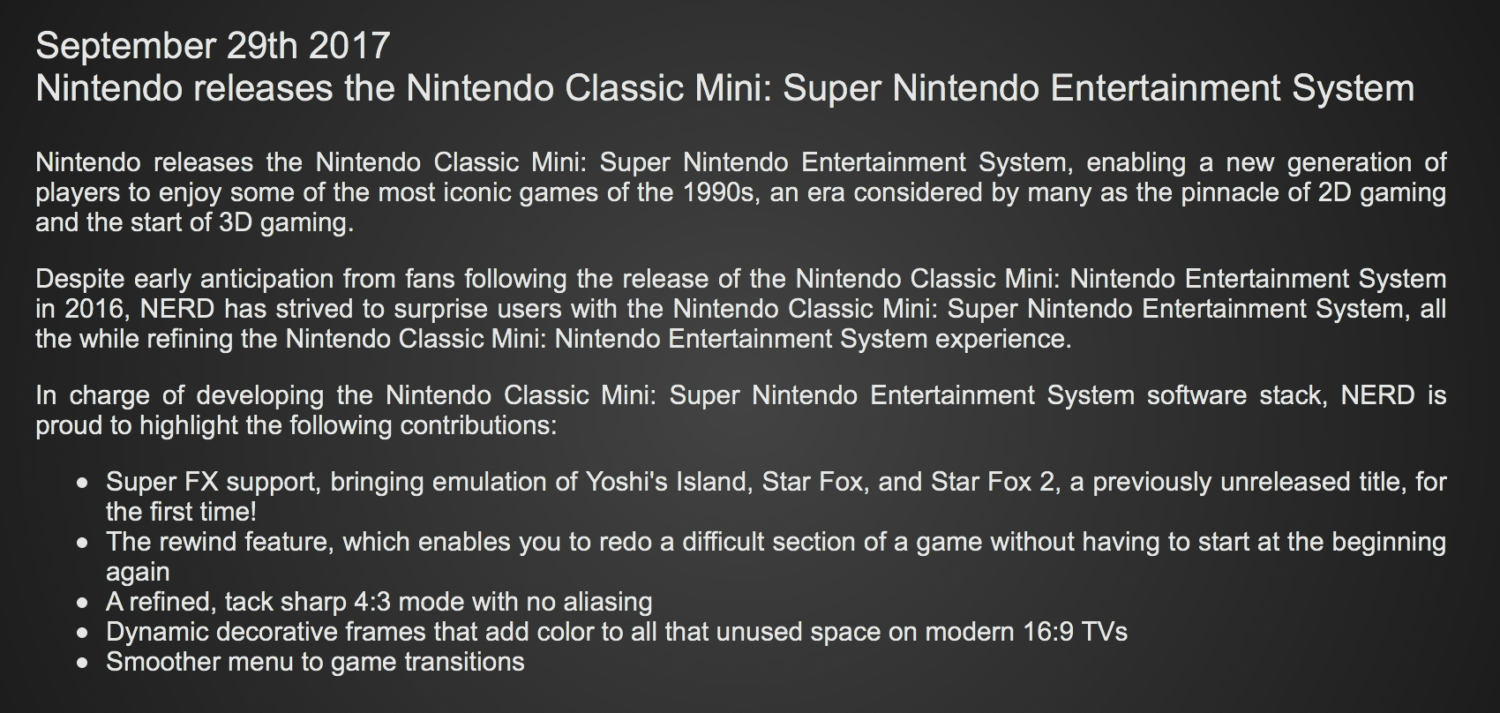 So here's a pat on the back for NERD, thanks for all your hard work! You can also visit their site here.