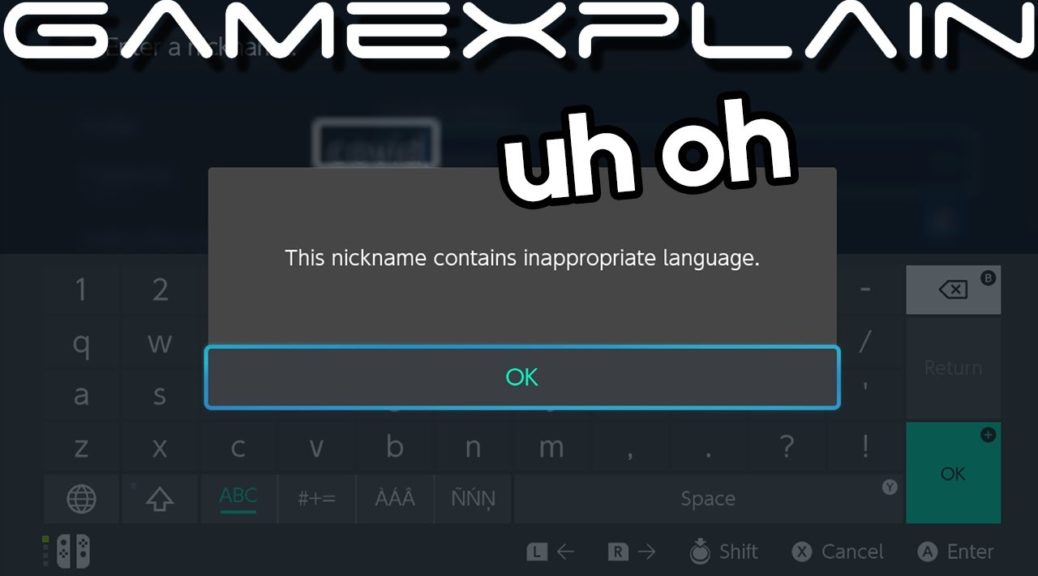 New Switch Firmware Update Blocks "Covid" From Being Used As A Nickname
New Switch Firmware Update Blocks "Covid" From Being Used As A Nickname
Nintendo Switch Firmware 10.2.0 was released this week and blocks a particular word from being used as a nickname.
Akfamilyhome  on Twitter recently shared the discovery that the word "covid" is not allowed to be used as a player's nickname on the console.
nice system update #NintendoSwitch pic.twitter.com/aG8eapVu7s

— Akfamilyhome (@Akfamilyhome) September 15, 2020
They received the message "This nickname cannot be used," which is different from the previous update which would allow this nickname.
Jon from GameXplain also tested the word as a nickname with different capitalization. But he was also met with a message that blocked him from doing so. This one being "This nickname contains inappropriate language."
You can see this change in action in the video below.
What do you think of Nintendo making this change? Let us know in the comments below.