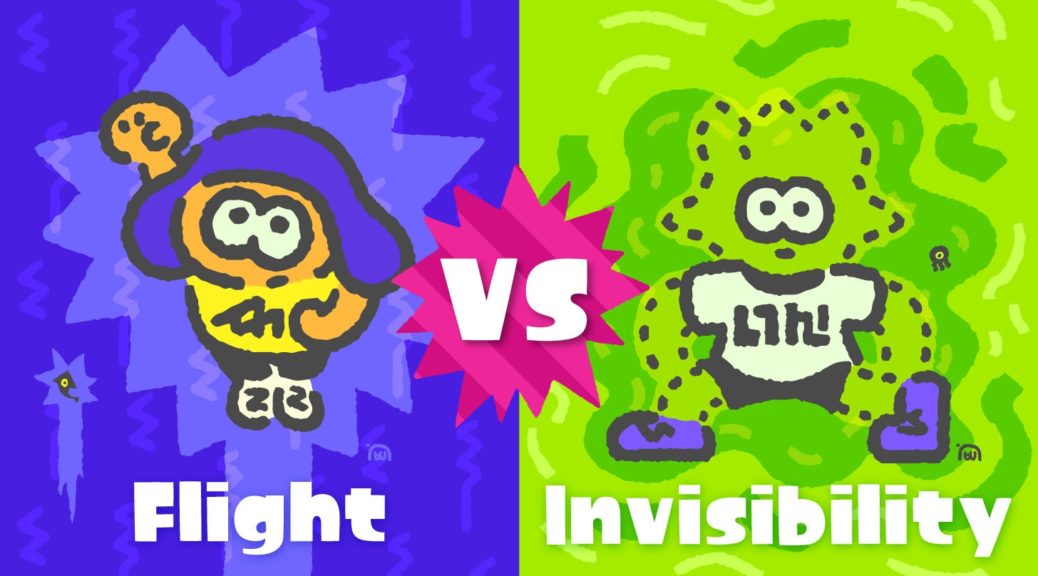 The Next Splatfest Is Flight Vs Invisibility
The Next Splatfest Is Flight Vs Invisibility
Ready for the next Splatfest? You better be, because it's going to take place in Splatoon 2 from September 1 to September 2, 2017!
The topic for the next Splatfest is a battle between your favorite superpowers – Flight and Invisibility.
Which side will you choose? Let us know in the comments below!