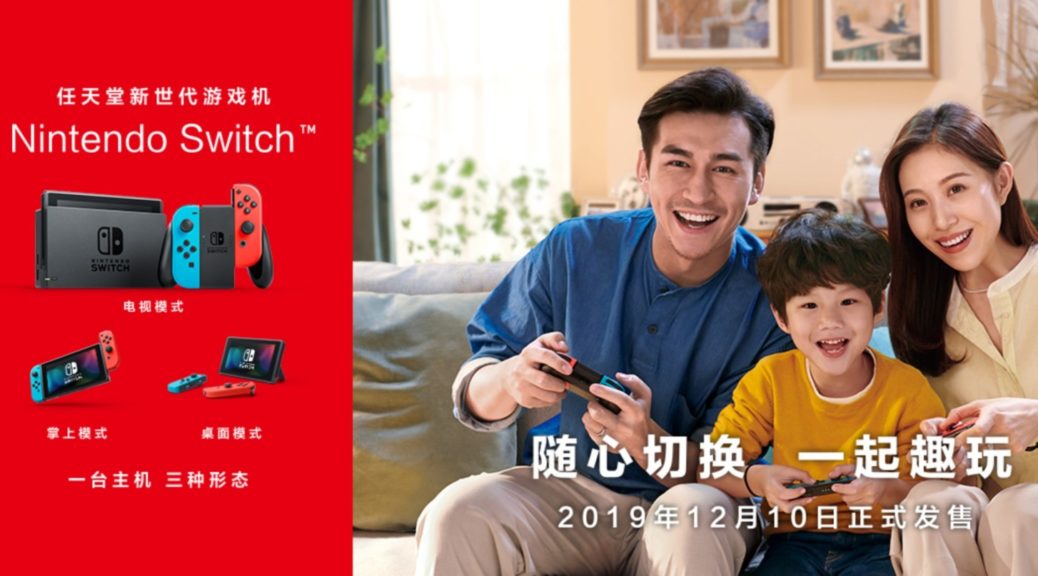 Nintendo Switch Officially Launches December 10 In China
Nintendo Switch Officially Launches December 10 In China
Tencent has revealed the first details for the official Nintendo Switch launch in mainland China.
In line with previously reported rumors, the Nintendo Switch will launch in China on December 10, 2019 for 2099 RMB (close to USD299.99). The console will be bundled with a demo for New Super Mario Bros. U Deluxe. The Nintendo Switch Lite is still in preparation, so we will most likely hear about it in 2020.
Other details were also revealed. Tencent announced most first party Nintendo titles will be priced at 299 RMB (around USD42), in line with the pricing of regions close to China. New Super Mario Bros. U Deluxe will be the only game that launches December 10.  Mario Kart 8 Deluxe and Super Mario Odyssey are now available for pre-order, and the physical versions for New Super Mario Bros. U Deluxe will start shipping from February 2020: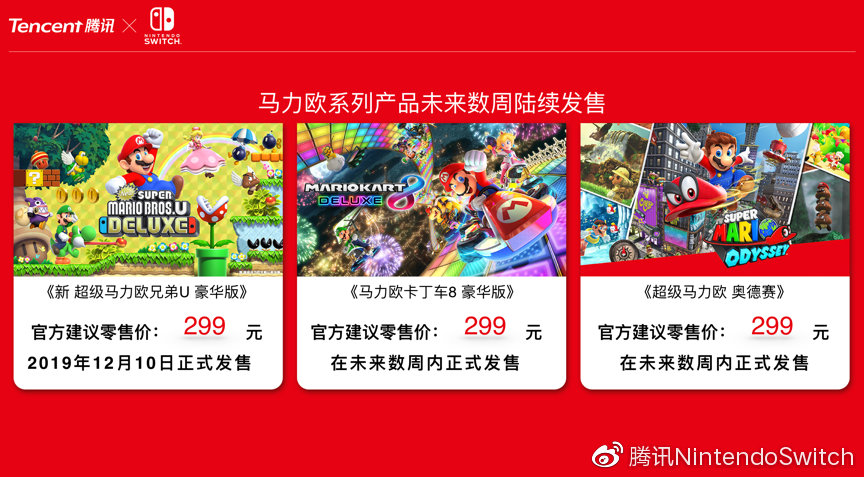 Tencent also revealed that they are working with other Chinese indies and overseas companies to bring their Switch games to China, all of which are pending approval. Some of these include Rabbids Party, ICEY, and Chinese Parents.
The company also confirmed that the Nintendo Switch which will be available in China is region free, so you can play games from other regions on it. The Chinese Switch also includes 1 year warranty, the servers are hosted in China for "smooth online play", WeChat Pay support, and "localized high quality software for all ages".
Both Nintendo and Tencent hope to release 10 to 20 high quality titles in China in 2020.
What do you think?