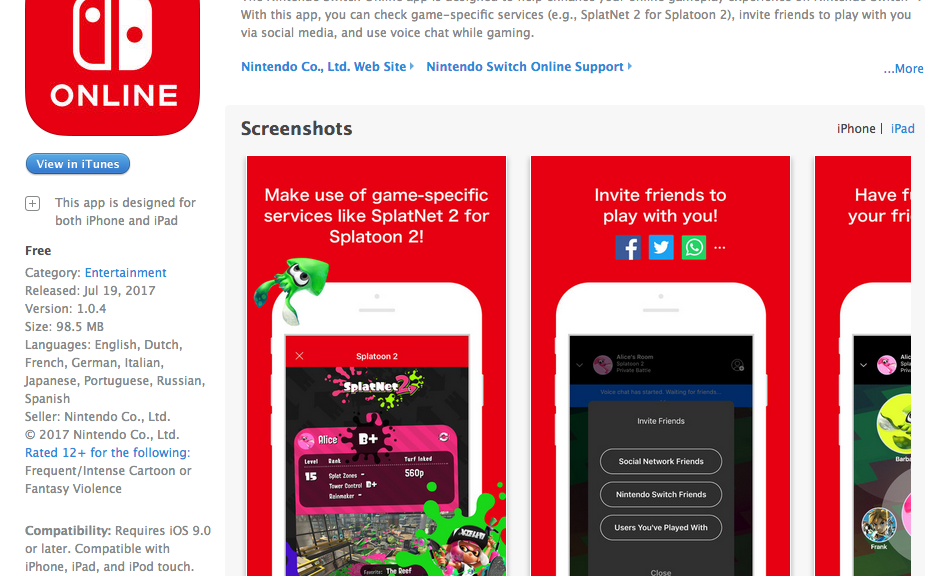 Nintendo Switch Online App now live on iOS and Android
Nintendo Switch Online App now live on iOS and Android
The Nintendo Switch Online App is now available for free download on iOS and Android!
As mentioned in the past, the Nintendo Switch Online will be free to use in its limited capacity from now until early 2018, when the service becomes a paid subscription. Invite friends to matches, use voice chat, and access SplatNet 2 through Nintendo Switch Online.
And if you're looking for some help in using the app's features, check out Nintendo of America's overview page.