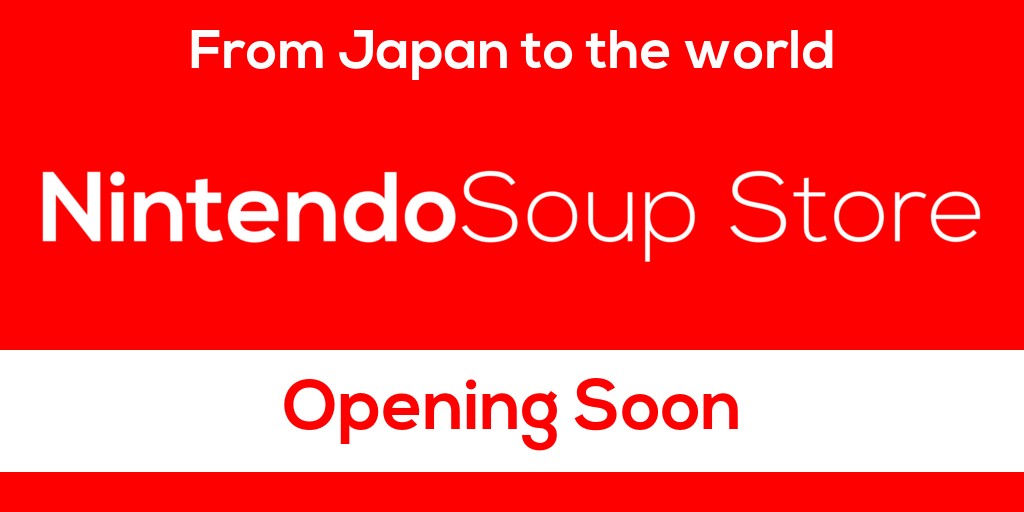 NintendoSoup Store Is Opening Soon!
NintendoSoup Store Is Opening Soon!
Today, NintendoSoup is proud and excited to announce NintendoSoup Store, our second major project of 2018.
NintendoSoup Store, an online store fully integrated with our website and usable in all form factors, will help to solve many problems our readers and fans encountered in the past. Since NintendoSoup started last year, we've always promoted high quality products from all over the world, especially from Japan. Whenever possible, we will always find a way for our readers to easily purchase these products, hence you may have always noticed our numerous permalinks to Amazon Japan.
While Amazon Japan has a large catalog of products, there are still things that could not be easily purchased or found. This includes exclusive products from My Nintendo Store, Pokemon Center Online, eCapcom, Premium Bandai, and countless of other Japanese stores.
Our team worked tirelessly to find the best solution to solve this problem, and today, we present to you NintendoSoup Store, which will offer the best and easiest way for you to purchase hard-to-acquire Japanese products.
NintendoSoup Store, at launch, will offer a wide variety of products available exclusively at My Nintendo Store and Pokemon Center Online. The store will be updated with new products regularly, and thanks to the store's integration with our current website, it will offer a seamless and pleasant "article to delivery" experience for all of our customers.
Where to find the store and cart on desktop/mobile:
Besides products exclusive to Japan, NintendoSoup Store plans to offer more merchandise and accessories from other countries in the future. We will share with you more details another day.
NintendoSoup Store is scheduled to open in October 2018. Stay tuned for the opening date.
Once again, thank you for your support.
NintendoSoup Team