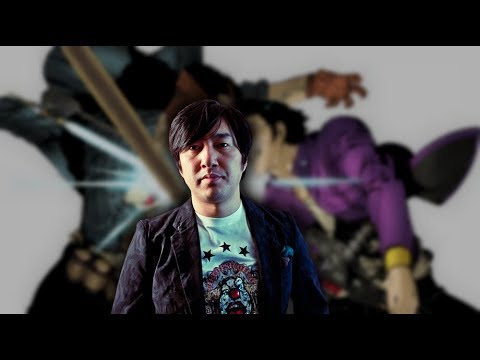 No More Heroes creator Suda51 Would Like to Make a Deadpool Game
No More Heroes creator Suda51 Would Like to Make a Deadpool Game
With No More Heroes reaching its conclusion, it looks like Suda 51 may be exploring new properties.
During a livestream hosted by IGN Japan, NMH Creator Suda was asked what his company and developer Grasshopper Manufacture would move on to with the end of the No More Heroes series.
"The broad answer is we already have a lot of products that are in development," Suda replied via a translator, "and over the next 10 years we have three original IPs that we're working on and we have already planned out.

"So you can definitely look forward to a lot of new, interesting original IPs from Grasshopper. We also of course have other plans and are working hard on them to bring them to fruition."

"But [in terms of] the kind of things I'd love to do, I'd also love to work with Marvel on a Shatterstar or Deadpool game, something sort of Grasshopper-y like that. Maybe a Quicksilver title of some sorts. So, Marvel, you know."
To those familiar with the personalities of Travis Touchdown and Deadpool, it's obvious that both characters have a more in common than their professions as mercenaries. Shatterstar and Quicksilver are also mutants from the Marvel universe also with big swords and a brazen attitude respectively.
And it doesn't seem out of the realm of possibility. According to the Video Game Chronicle, Disney representatives have stated their openess to licensing properties in an effort to re-imagine them.
A senior executive at Disney's games operation suggested last year that the company could be open to licensing more of its properties to external game developers.

Citing the successful releases of EA's Jedi: Fallen Order and Sony's Marvel Spider-Man, Disney's games VP Sean Shoptaw told attendees at the 2020 DICE Summit it places importance on "reimagining" its properties in games.

The Disney exec reportedly invited game developers in the room and throughout the industry to "come and play" with its extensive catalogue of franchises.
What do you think about Suda51 working on a Deadpool game? Let us know in the comments.