Pikmin 3's Official Website Has Shut Down
Pikmin 3's Official Website Has Shut Down
Recently, fans noticed that the official website for Pikmin 3 has shut down and now directs users to Nintendo eShop listing for the Wii U version of the game.
Here's how the website used to look like: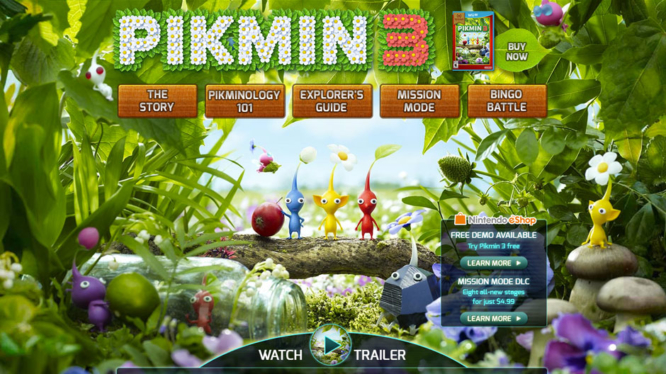 Back in 2018, the Animal Crossing website was filled with placeholder text shortly before the reveal of Animal Crossing: New Horizons which has led many fans into believing that an announcement of the heavily rumored Switch port of Pikmin 3 may possibly be coming.
What do you think? Let us know in the comments.