Pokemon Center's Wooloo And Corviknight Plushies Expected To Sell Out At Launch
Pokemon Center's Wooloo And Corviknight Plushies Expected To Sell Out At Launch
Last week, the official Pokemon Center Online website in Japan took pre-orders for upcoming Galar region Pokemon plushies before their official release date, breaking from past tradition.
Based on how the pre-orders went, Pokemon Center plushies for Wooloo and Corviknight, which are releasing on December 14 in Japan, are expected to be very popular and sell out at launch. This is because they were the only two plushies to completely sell out of their pre-order allocation in under 2 days: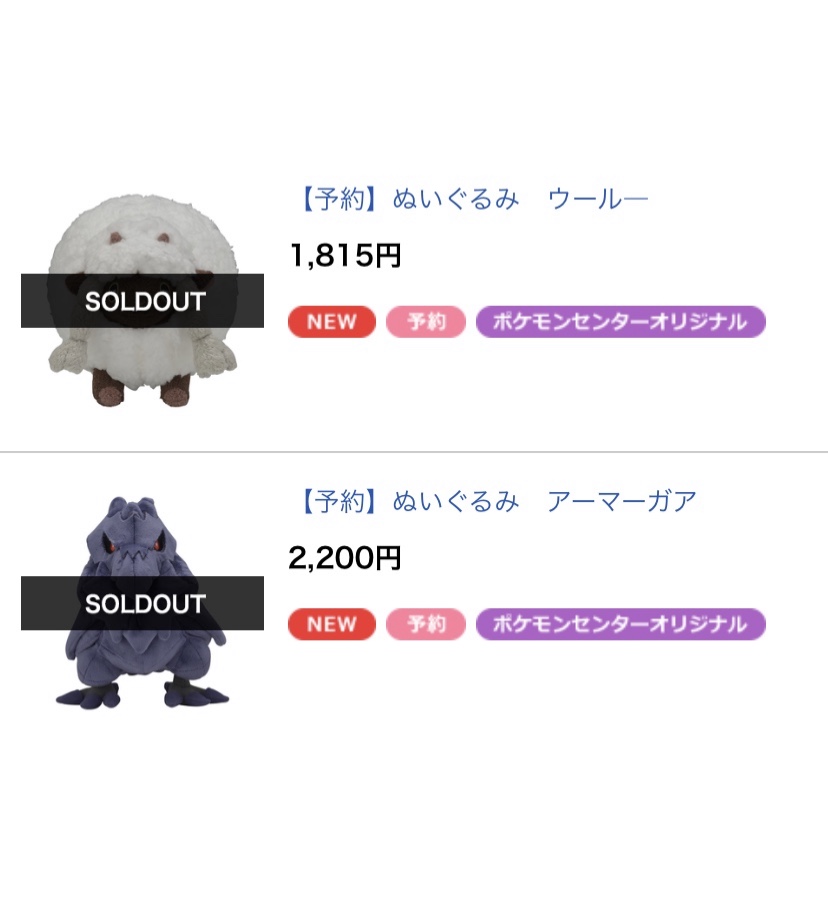 We expect both plushies to be very hard to come by after it launches this week, similar to the shortages that happened with the Mimikyu and Bewear plushies three years ago. Both plushies were very hard to acquire until they were reprinted months later.
What do you think? Let us know in the comments.