Pokemon GO Has Earned $5 Billion In Five Years
Pokemon GO Has Earned $5 Billion In Five Years
Market analyst Sensor Tower has published some updated data for Pokemon GO, detailing the latest figures for how much the game has earned since launch.
According to Sensor Tower's data, Pokemon GO has now earned over $5 Billion in the five years its been on the market. This means that the game has been earning $1 billion a year on average. In addition, this first half-year of 2021 has become the game's most successful start to a year at $642 million.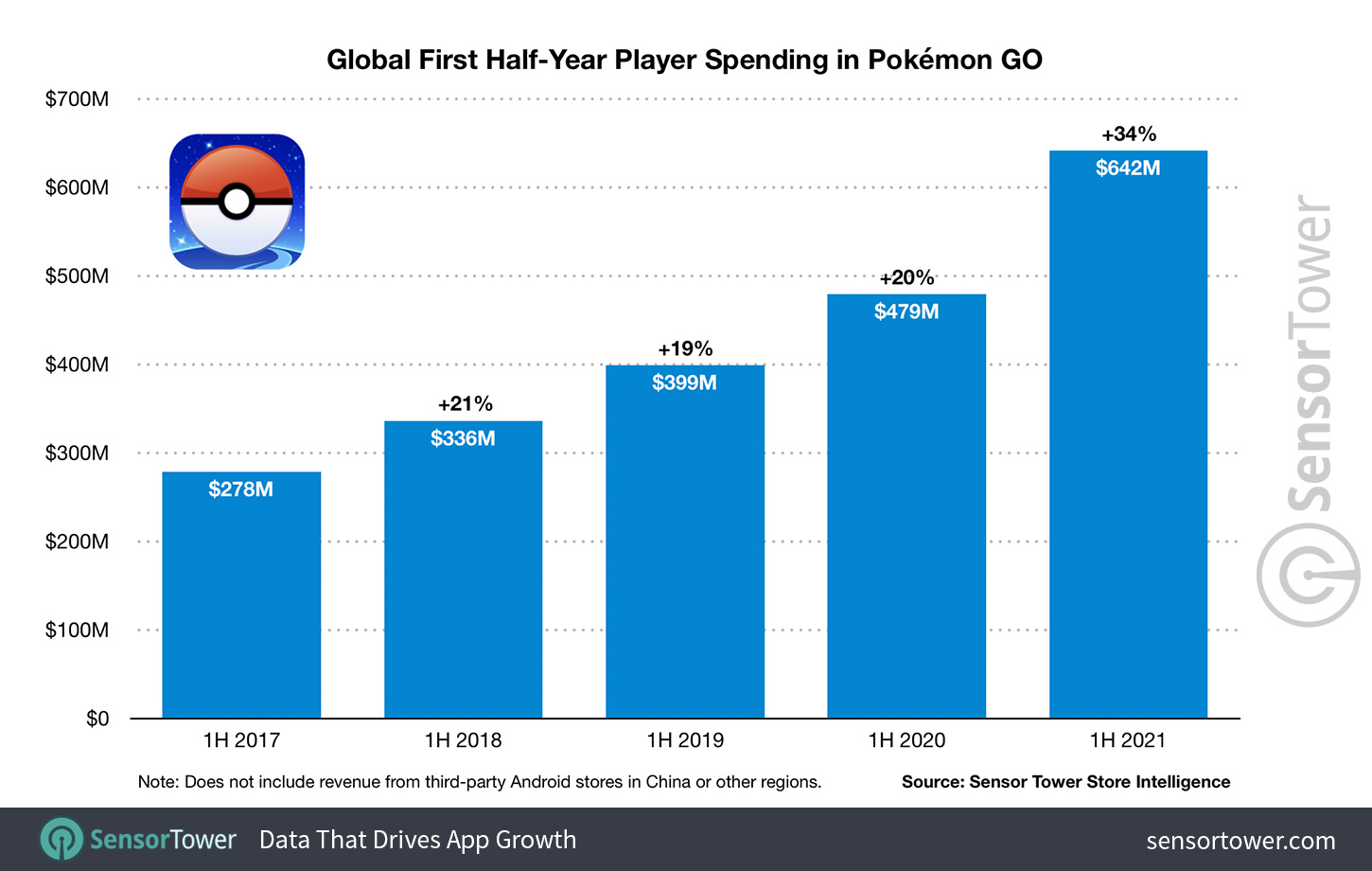 Breaking down the numbers, most of Pokemon GO's $5 Billion revenue comes from the US (36.6%), with Japan coming in second (32%). When it comes to operating systems, a little over half of the total revenue comes from Android players (52.8%) with iOS making up the remainder.
What do you think? Let us know in the comments.