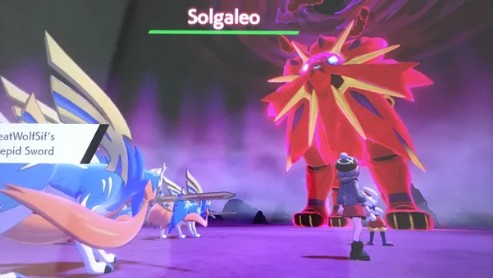 Pokemon Sword And Shield Hacked Raid Hosts And Participants Are Getting Banned
Pokemon Sword And Shield Hacked Raid Hosts And Participants Are Getting Banned
The Pokemon Company is putting down the banhammer on players who host and participate in hacked raids in Pokemon Sword and Shield.
According to various reports, participants of a hacked raid are banned for 2 months, while hosts of a hacked raid are banned forever from Pokemon Sword and Shield's online services. Players are advised not to participate in hacked raids.
Just a PSA: Unless there's a group of people trolling us, both host and participants of hacked raids are being banned (albeit for different durations).

Please do not join a hacked raid if you ever do come across one!

Credits to @Atrius97 for compiling these images. pic.twitter.com/25OxZe9gjm

— theSLAYER (@PP_theSLAYER) June 24, 2020
Thanks, Jason.