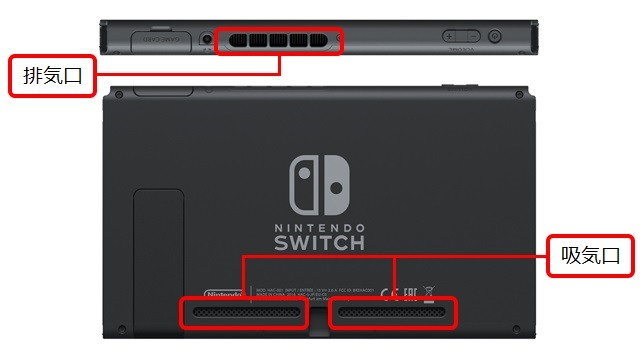 PSA: Nintendo Says Switch Should Only Be Used Where Temperatures Are Between 5 And 35 Degrees Celsius
PSA: Nintendo Says Switch Should Only Be Used Where Temperatures Are Between 5 And 35 Degrees Celsius
Nintendo has issued a PSA about the recommended surrounding temperatures to play the Nintendo Switch.
As explained in a thread on Twitter, Switch owners are strongly recommended to only use their Nintendo Switch in places where the surrounding temperature is between  5 to 35 degrees Celsius. This is to prevent the console from overheating, which may cause the Switch to enter sleep mode for protection.
Other measures to prevent overheating include ensuring that the Switch's air intakes and exhaust ports are not blocked by obstructions or dust, as well as ensuring that the Switch dock is not placed somewhere where heat accumulates. You can check out a diagram of where the ports are located below:
気温が高い場所でNintendo Switchを使用すると、本体の温度が高くなる場合があります。5~35℃の場所で使用してください。

また、吸気口や排気口が塞がれていると本体の温度が高くなる場合があります。吸気口や排気口まわりの風通しを良くしてください。 https://t.co/DjCnnrGUe8 pic.twitter.com/SKFSUOfkxh

— 任天堂サポート (@nintendo_cs) July 27, 2021
What do you think? Let us know in the comments.