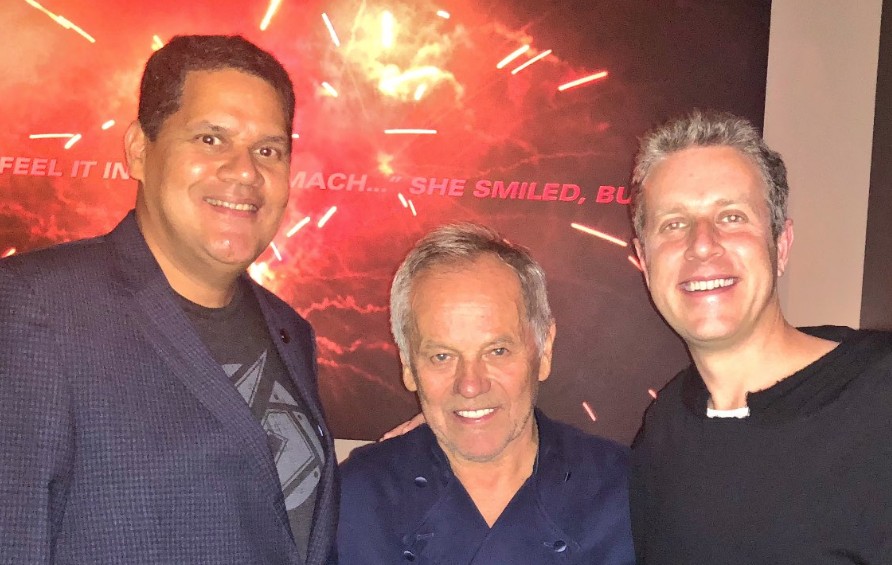 Reggie Wears Metroid T-Shirt In First Game Awards 2018 Photo
Reggie Wears Metroid T-Shirt In First Game Awards 2018 Photo
The next major event of the year, Game Awards 2018, is taking place this December and there's already speculation that something related to Metroid will be unveiled at the event.
Geoff Keighley, a presenter and director of Game Awards 2018, has uploaded a photo showing him and Nintendo of America President and COO Reggie Fils-Aime. What makes the photo interesting is the T-shirt Reggie is wearing – a Metroid T-shirt.
See you in December! pic.twitter.com/i04WsNxpNm

— Geoff Keighley (@geoffkeighley) September 27, 2018
Could this mean we'll have a sneak peek of Metroid Prime 4 at the Game Awards this year? It's not out of the realm of possibility as Nintendo teased Bayonetta 3 and announced Bayonetta 1 and 2 for Nintendo Switch at last year's awards.
What do you think? Let us know in the comments.